Roll over image to zoom in
Description
Power Chain are easy-to-use continuous chains of modules for ligation, consolidation and anterior retraction. Superior color stability, fade resistant,High elasticity with superior memory and rebound .Manufactured using injection molding for optimum results. Do not require frequent change,Maintain color over time. We control production every step of the way to deliver optimal elasticity and retention. From the first piece of chain to the Continuous, gentle force for predictable tooth movement. Features a unique urethane formulation, Latex–Free.
Color:
Available in 10 colors: sky Blue、clear、silver、Violet、lake Blue、rust Red、Prussian Blue、deep Black、deep Pink、coral.
Size:
Available in 3 lengths – Continuous, Short & Long
Long:0.166"(4mm) space;
Short: 0.136"(3.5mm) space;
Continuous:0.113"(2.9mm) space
Thickness: 0.026" (Thin 0.018")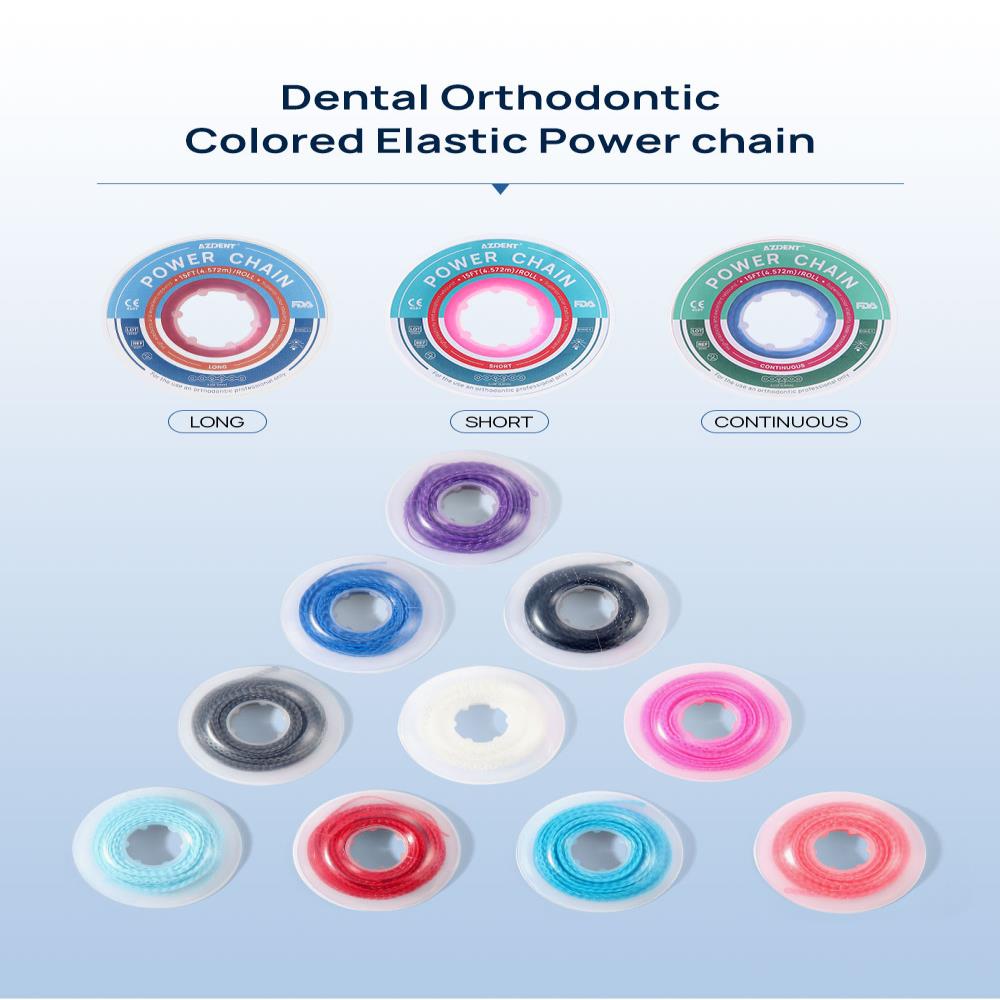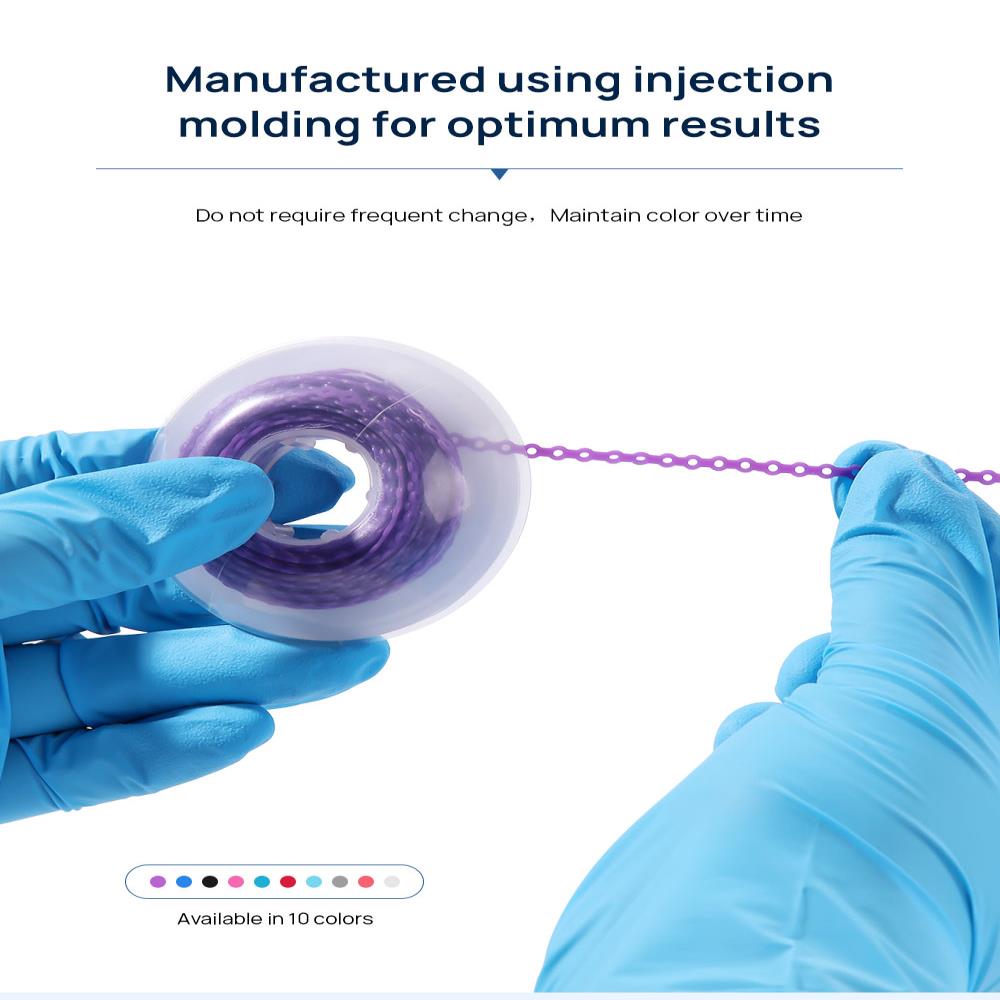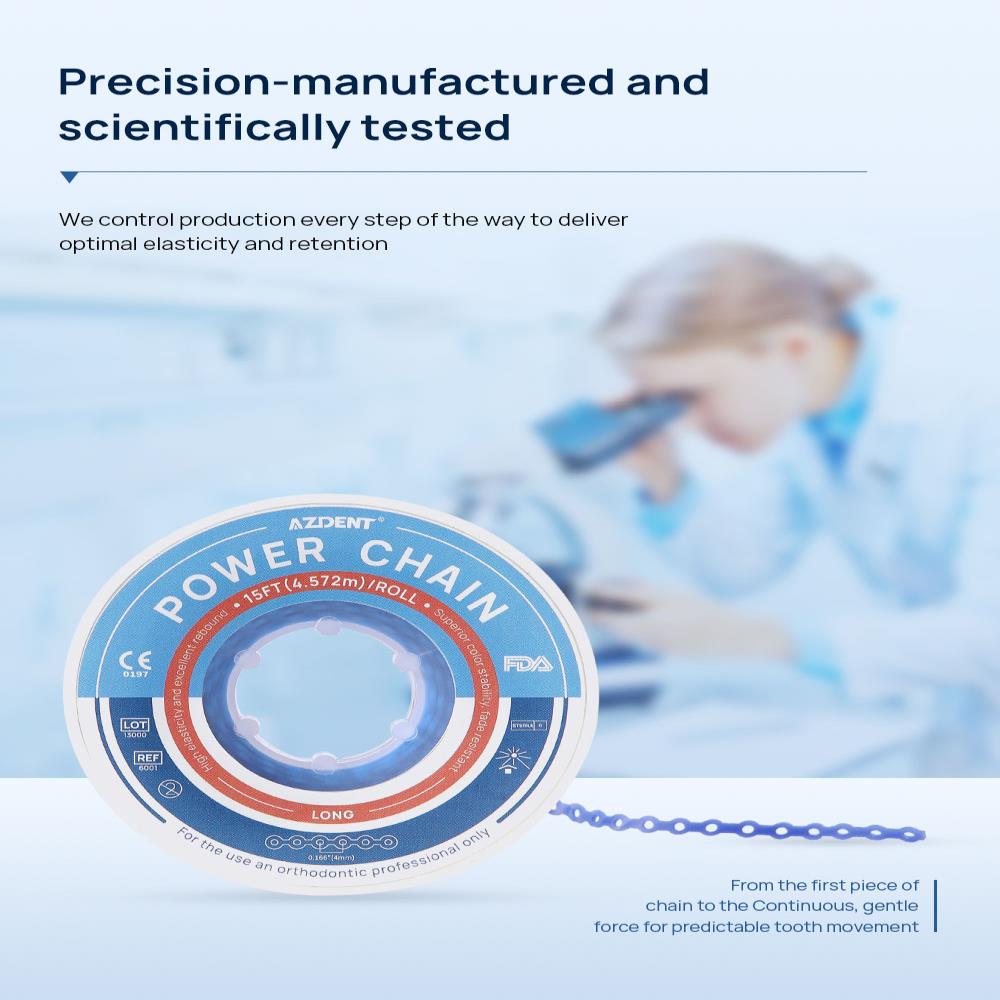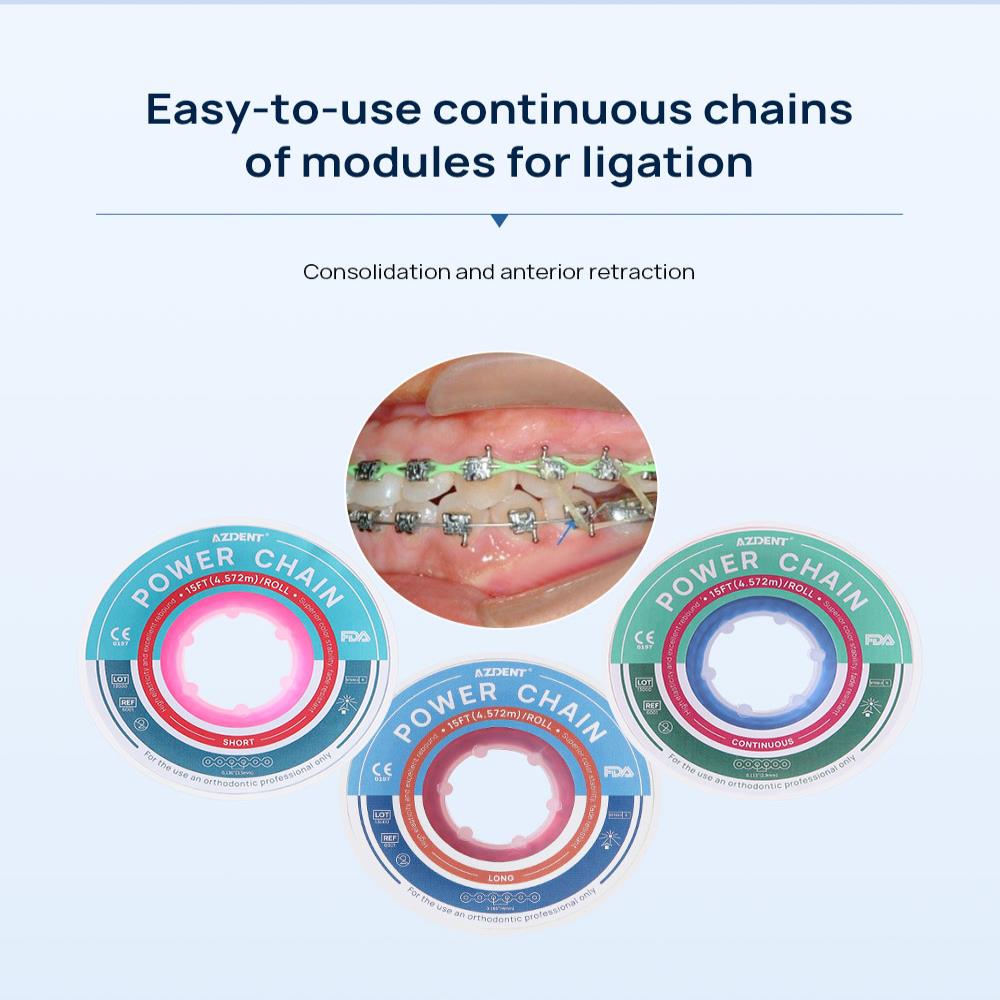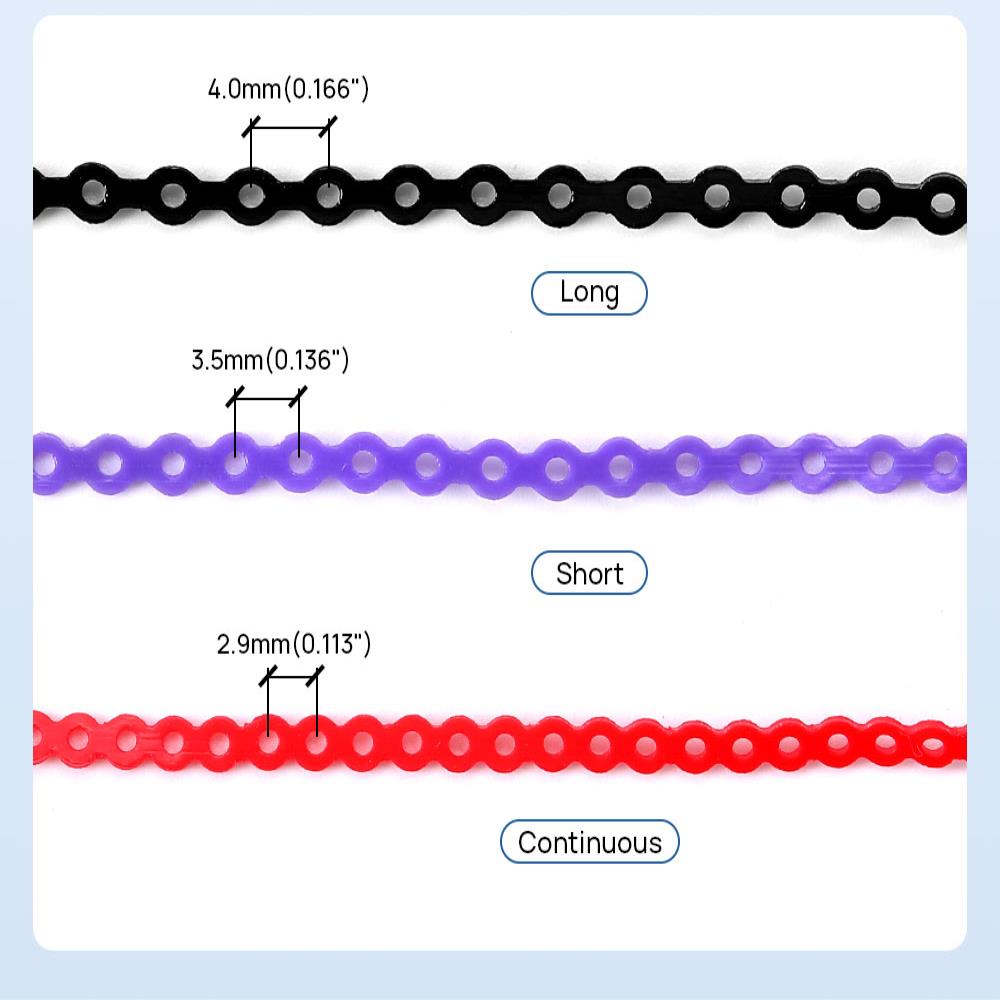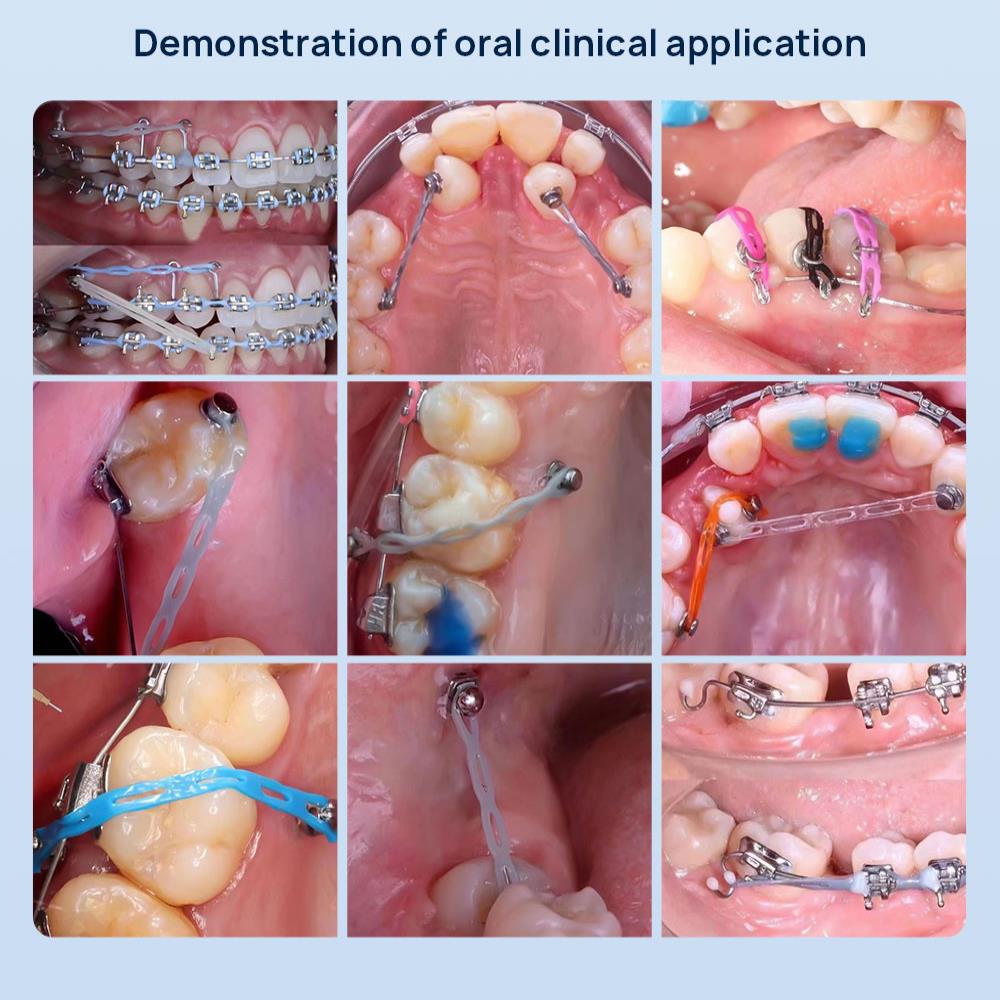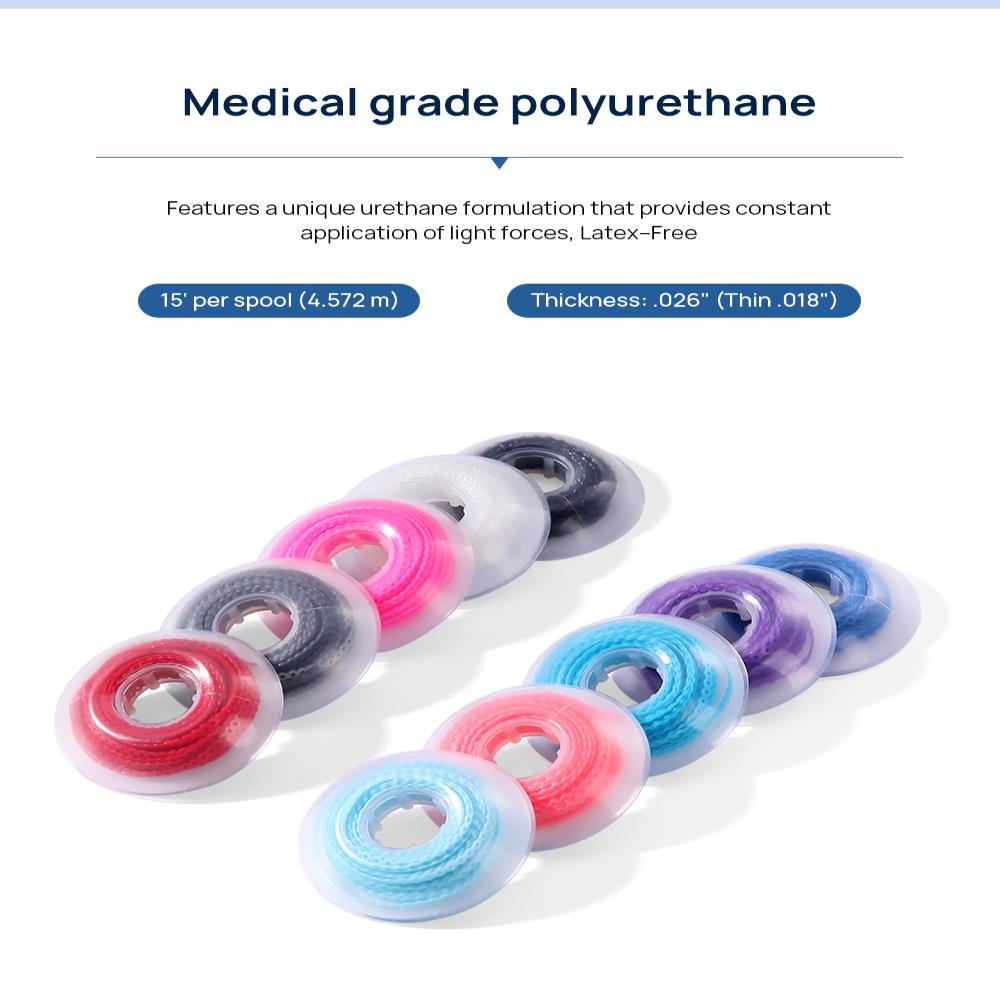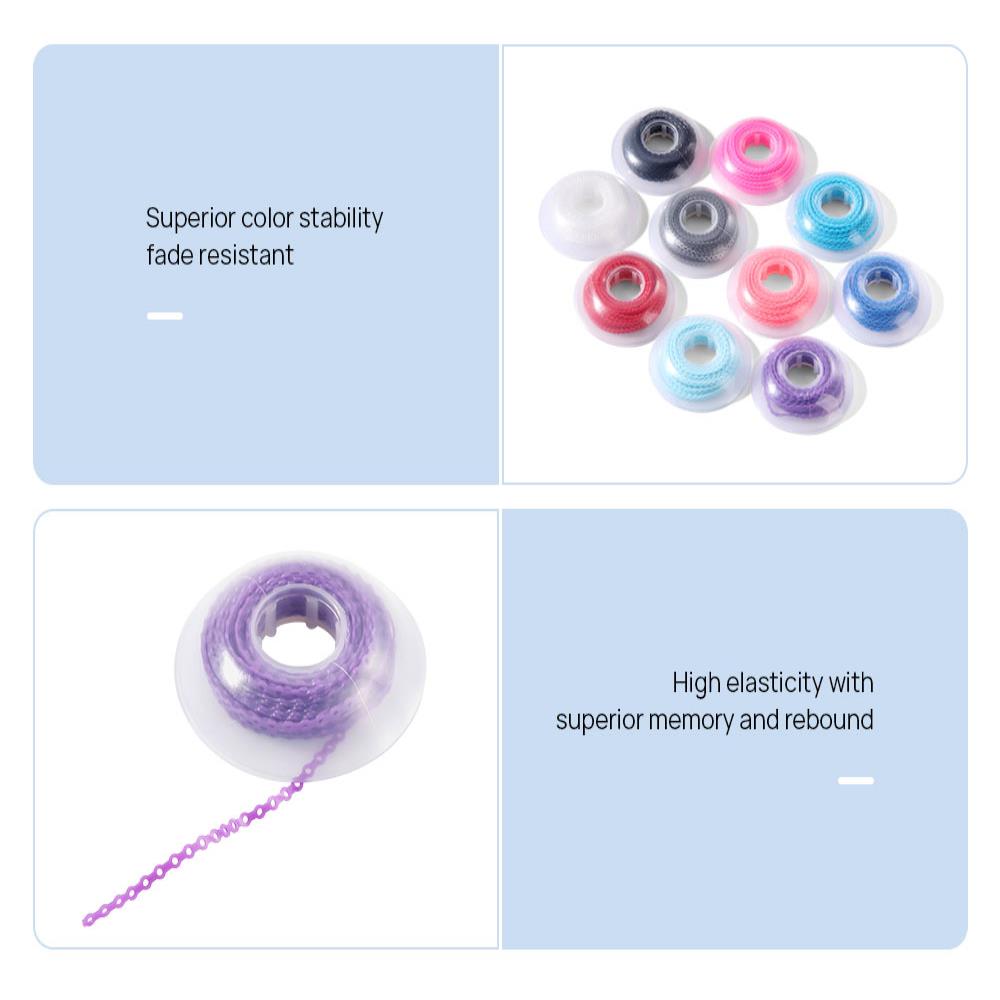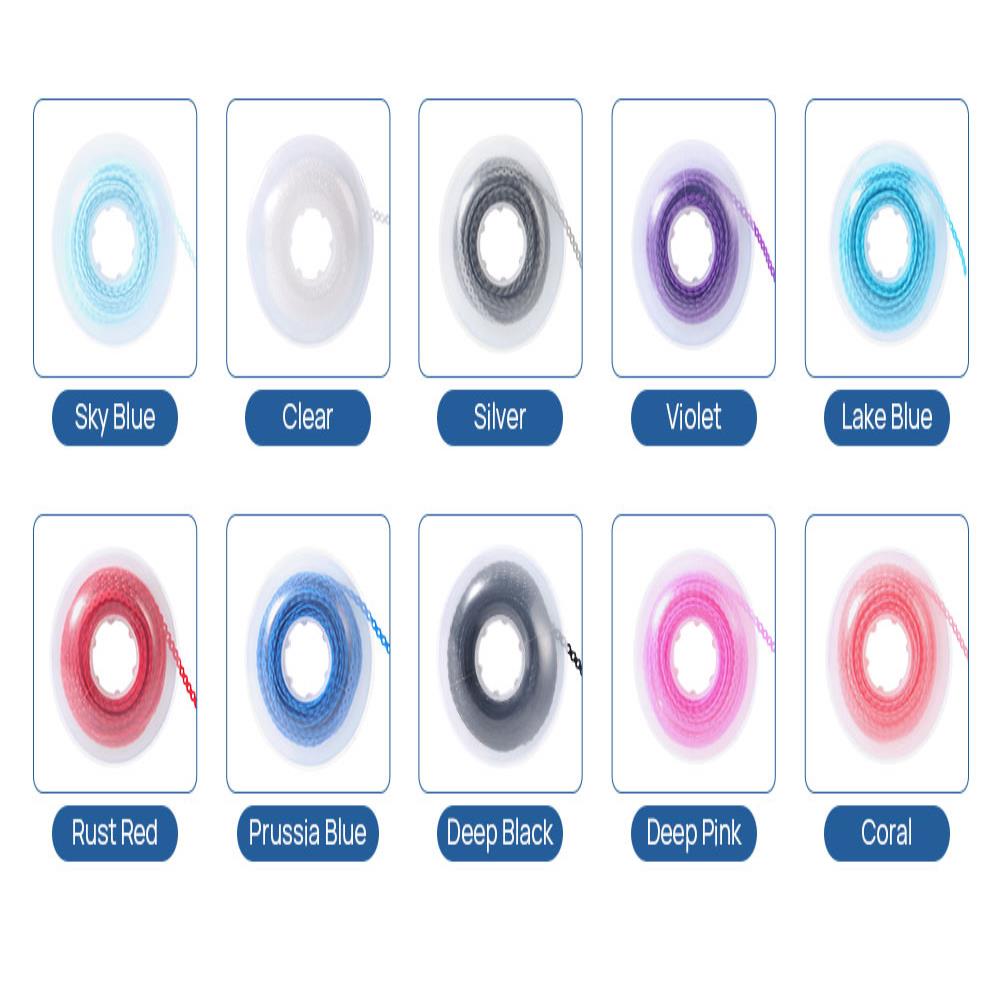 Payment & Security
Your payment information is processed securely. We do not store credit card details nor have access to your credit card information.