Roll over image to zoom in
Description
Low friction: freedom of wire in passive phase. 
- Clip Nickel Titanium (superelastic that does not deform during opening and closing). 
- Reading torque smoothed by the action of superelastic clip 
- Slot with rounded ends (lower binding and notching).  - Spherical hook 
- Base with micro pins and surface treated by sandblasting. 
- Fitting a simple explorer for opening and closing the clip 
Ideal for doctors that want to upgrade their practice from a conventional ligature brackets and get faster treatment with lower chair-time, all this without need to change the workflow or learn new technique
Spec: Brackets:Mini Roth./MBT. 022 Hooks 3-4-5(20pcs)
Buccal tube:First molar Roth./ MBT. 022 Hooks(4pcs)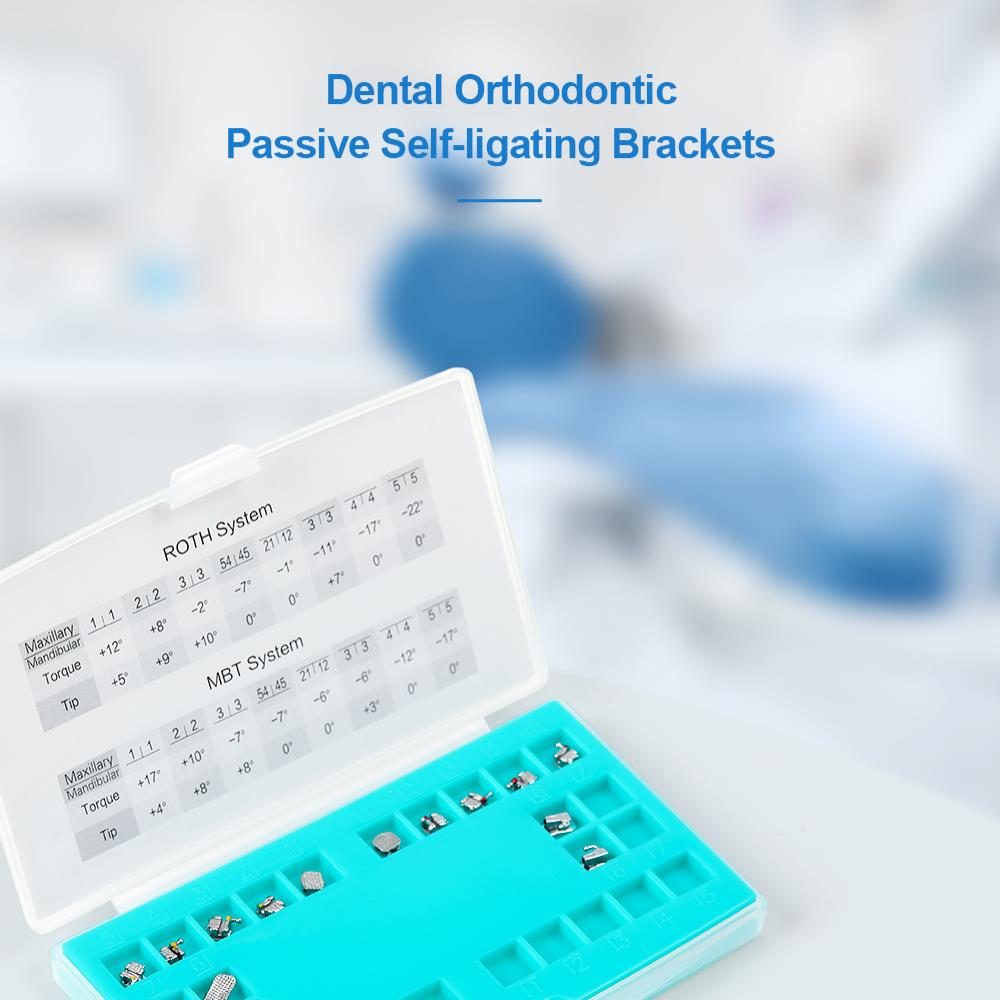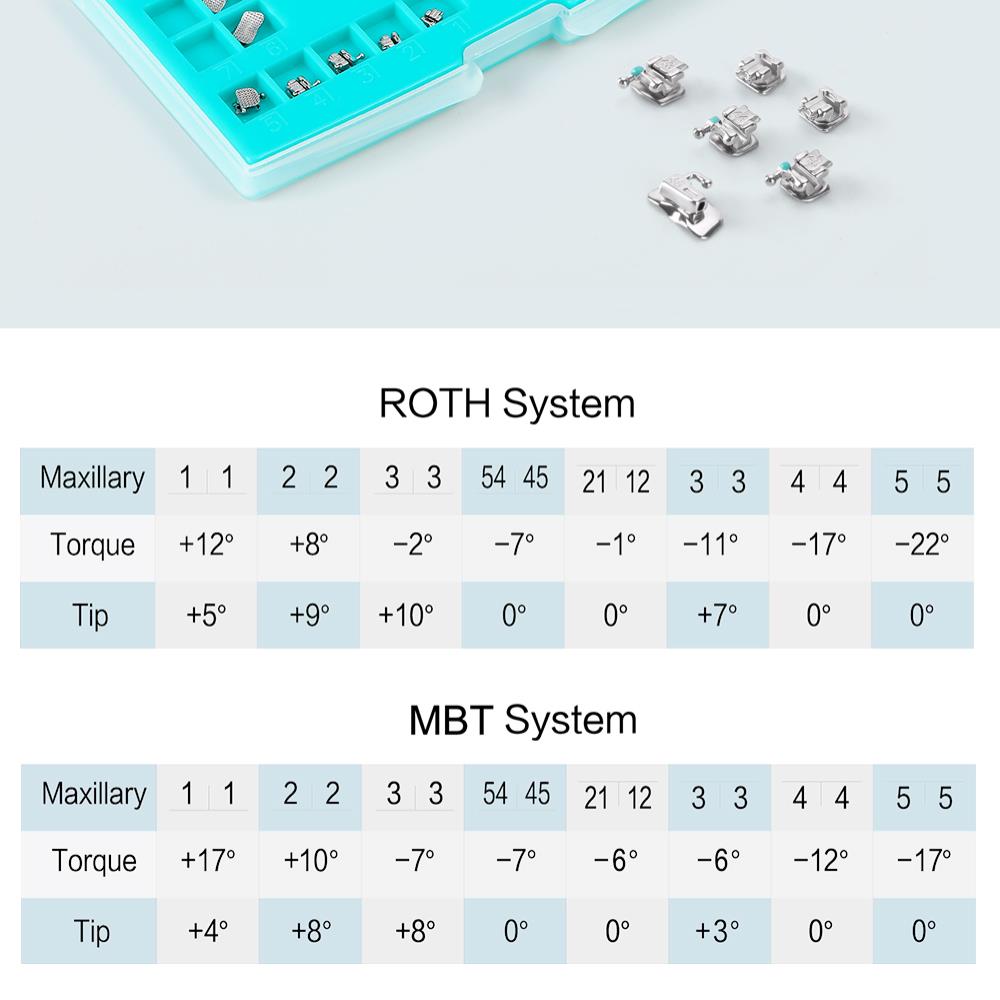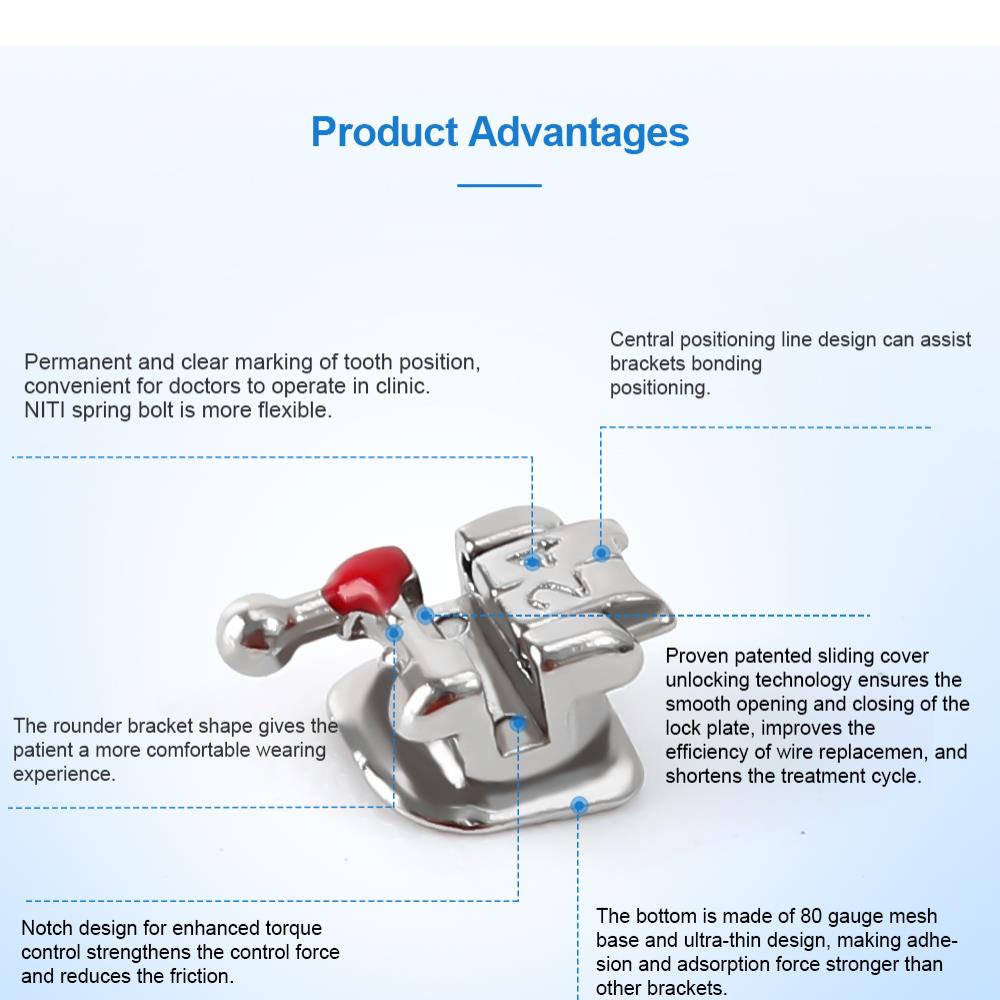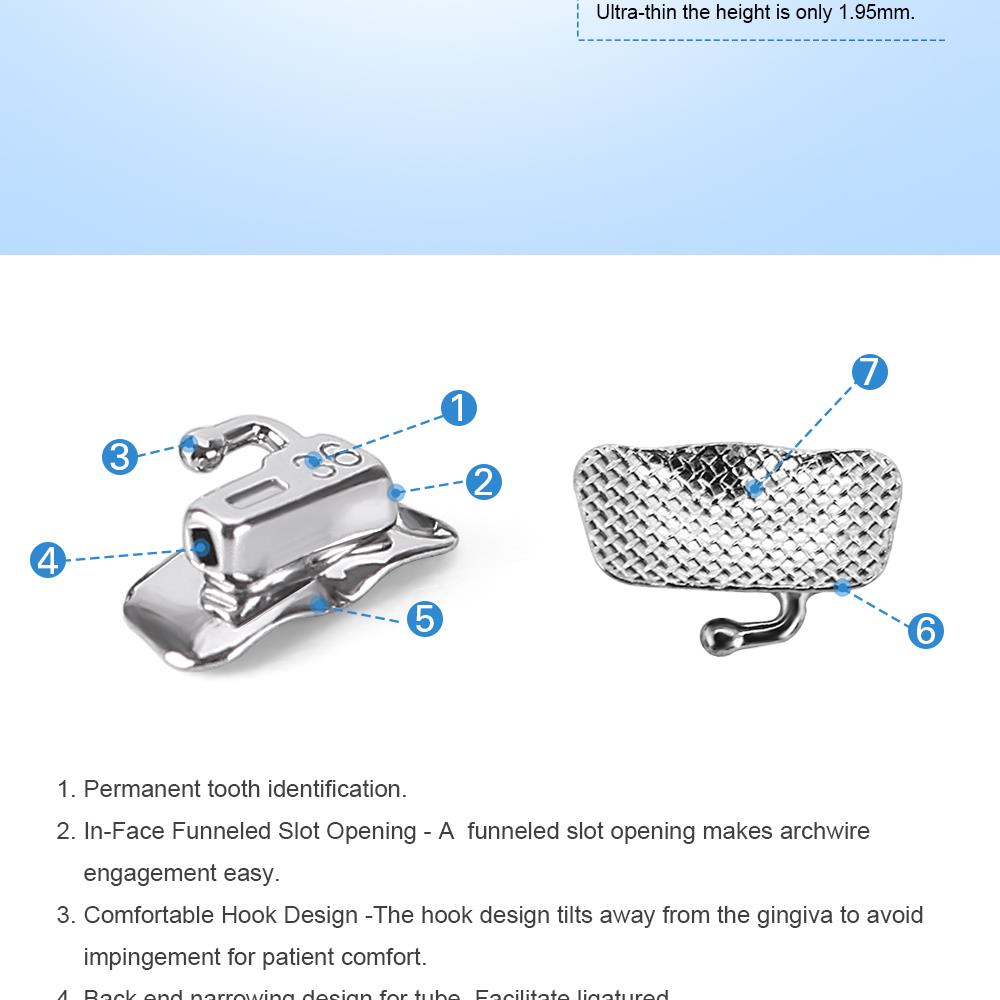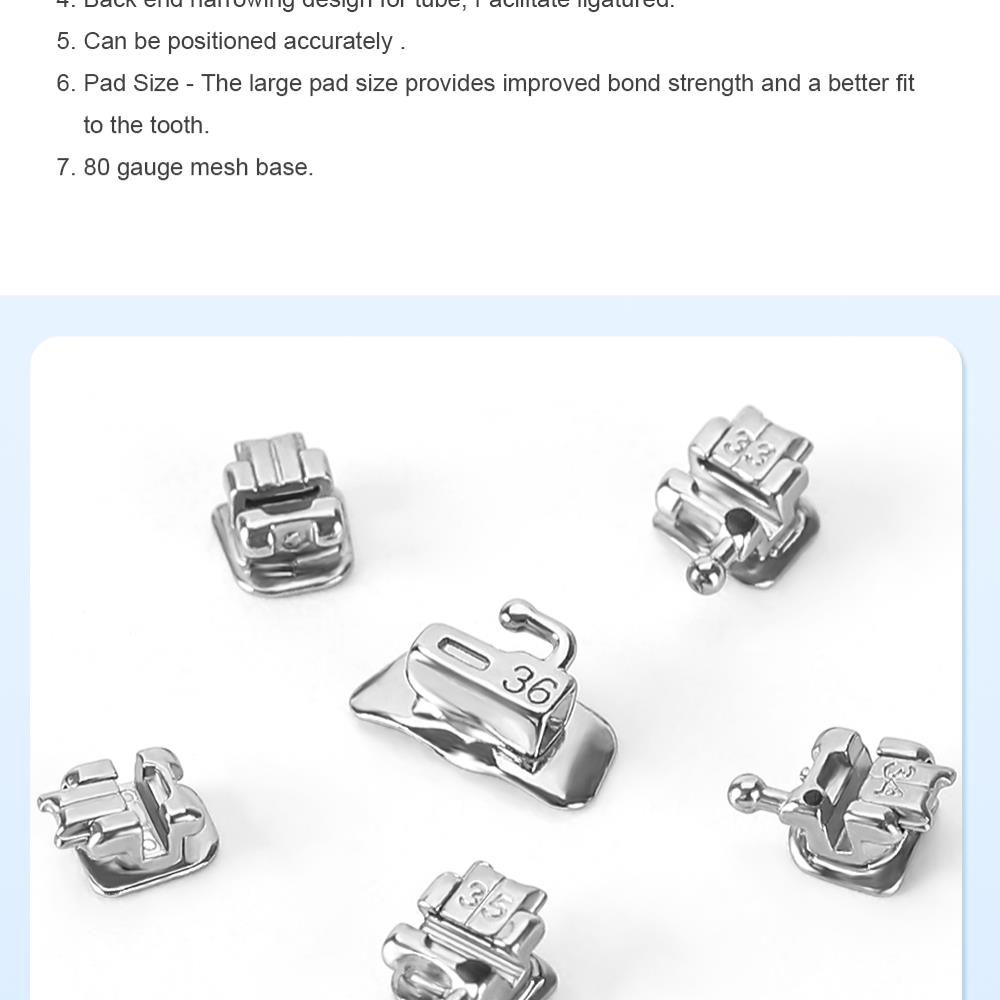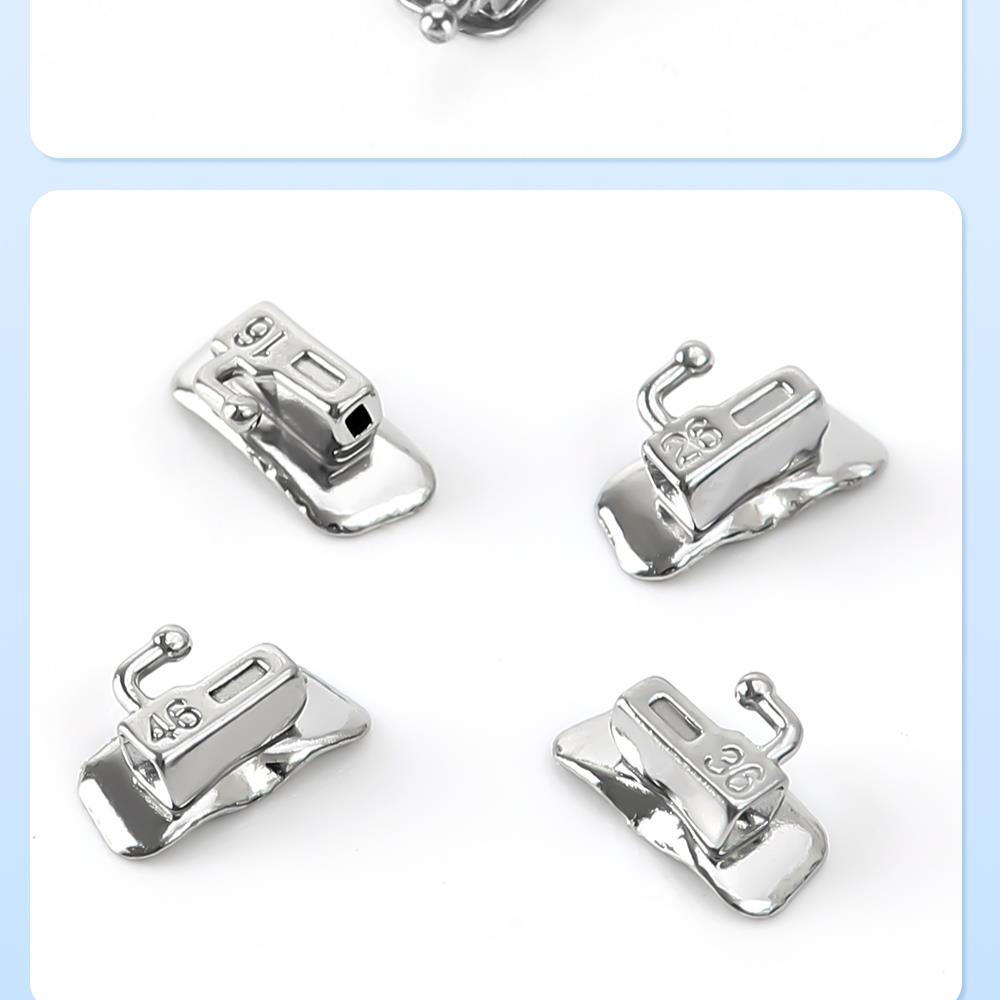 Payment & Security
Your payment information is processed securely. We do not store credit card details nor have access to your credit card information.