Roll over image to zoom in
Description
Type1:25mm Assorted
This file promotes a comprehensive treatmentsolution and optimises predictable successful outcomes.
1.Increased safety margin, by always using files with maximum fatigue resistance potential.
2.Reduced risk of cross-contamination, which can occur when instruments are reused
3.Maximized cutting efficiency,shortens the shaping time.
Small     020/07
Primary   025/07(Glide path preparation)
Medium   035/06
Large     045/05
Packaging:
4Pcs/Box
Type2: 25mm 10-25
1.Material:made of high quality controlled memory NITI wire,heat activated,prebending
2.Length:25MM
3.Cross Section:S
4.Size/Taper: 10/.04 15/.05 20/.06 25/.06
1.One easy and safe system from preparation to obturation
2.Easy to switch from manual to mechanical root canal preparation
3.Simple: One sequence for all canals
4.Single Length: All instruments are brought to full working length
Packaging:
4Pcs/Box
Type3: 25mm X1-X3
Description:
This instruments are used in endodontic treatment for shaping & cleaning the root canal system.
1. Covers more complex clinical cases.
2. The high cutting efficiency reduces the shaping time.
3. This file is made of a nickel-titanium alloy. This material improves file flexibility,while still retaining cutting efficiency.
| | | |
| --- | --- | --- |
| Size | Taper | Speed r/min |
| X1 | 017/04 | 300rpm,2-5.2Ncm |
| X2 | 025/06 | 300rpm,2-5.2Ncm |
| X3 | 030/07 | 300rpm,2-5.2Ncm |
Packaging:
3Pcs/Box
Type 4: 25mm R25 R40 R50
Material:Nickel-Titanium goes through heat treatment
For Engine Use
Length:25mm
narrow canals
medium canals
wide canals
Recommended speed:250rpm/min
Torque:2.0N.cm
Root canal preparation with one instrument only
Special S-shaped cross section,shaping the canal is more quickly and safety
Package:
3pcs/pack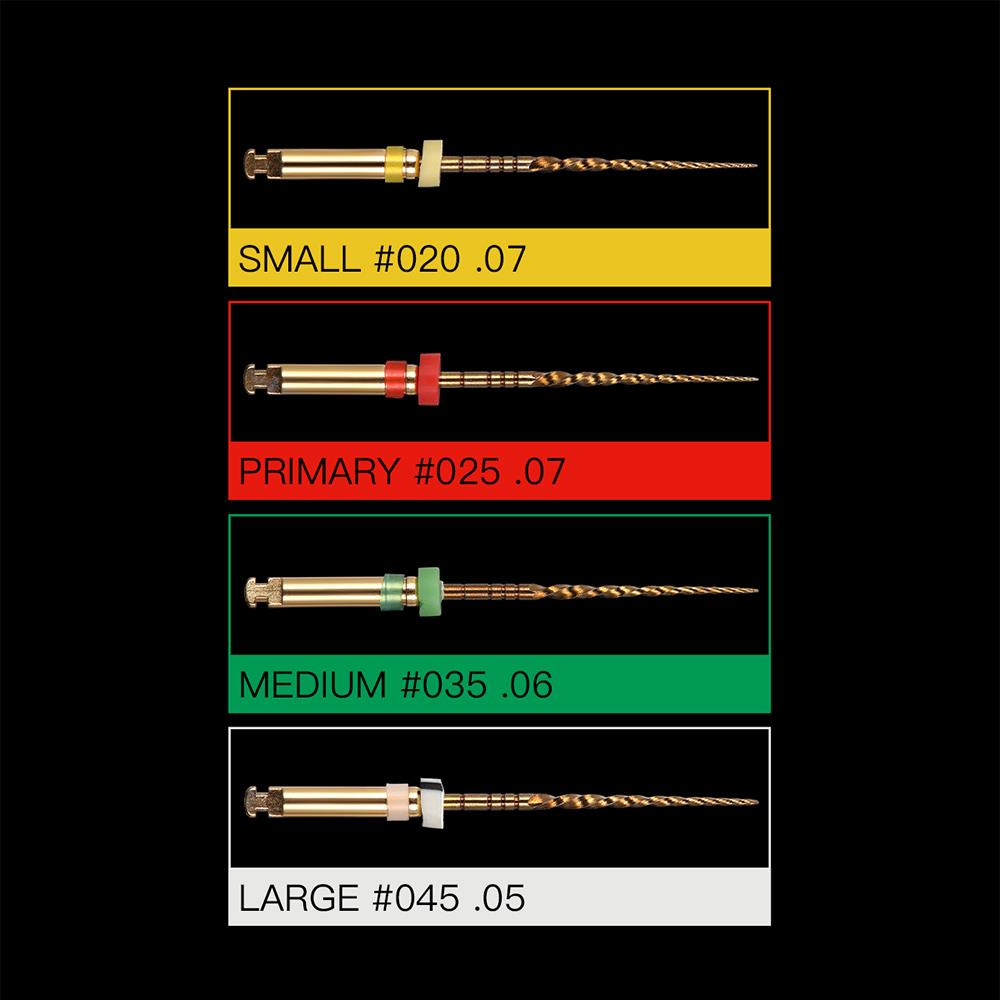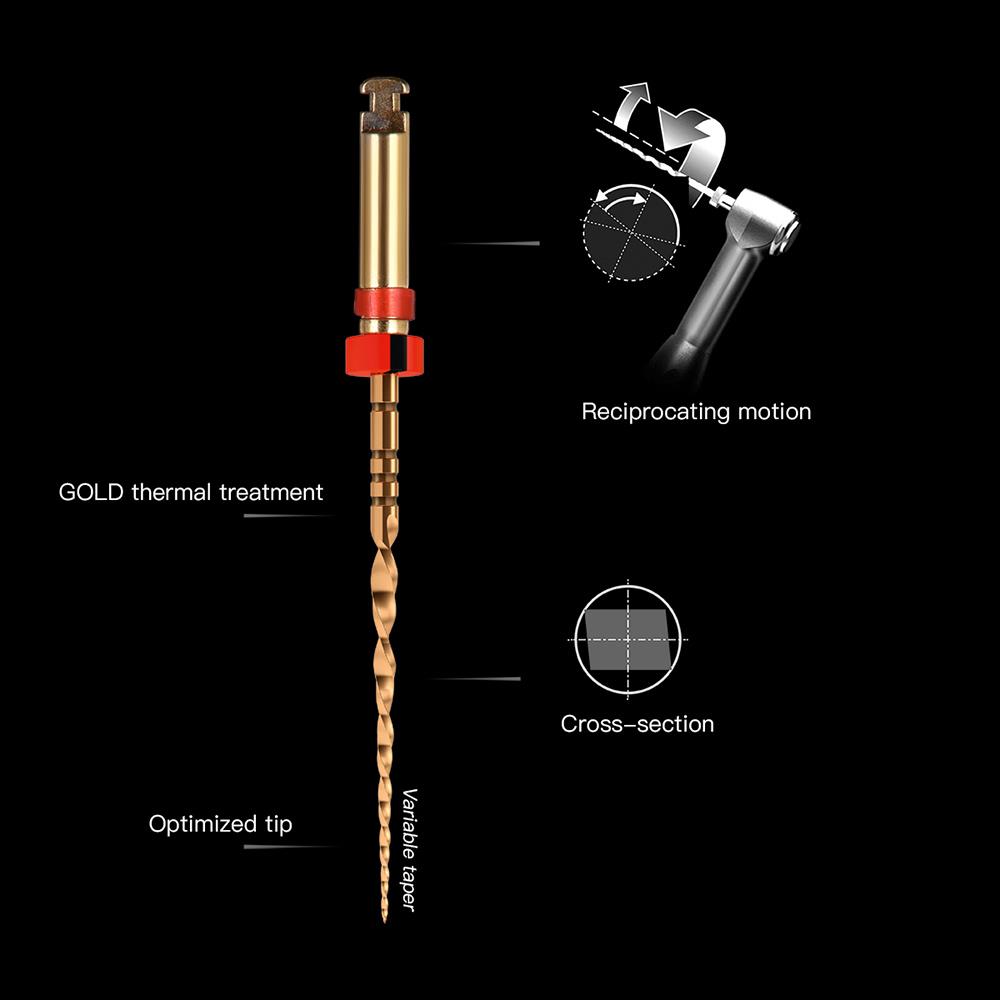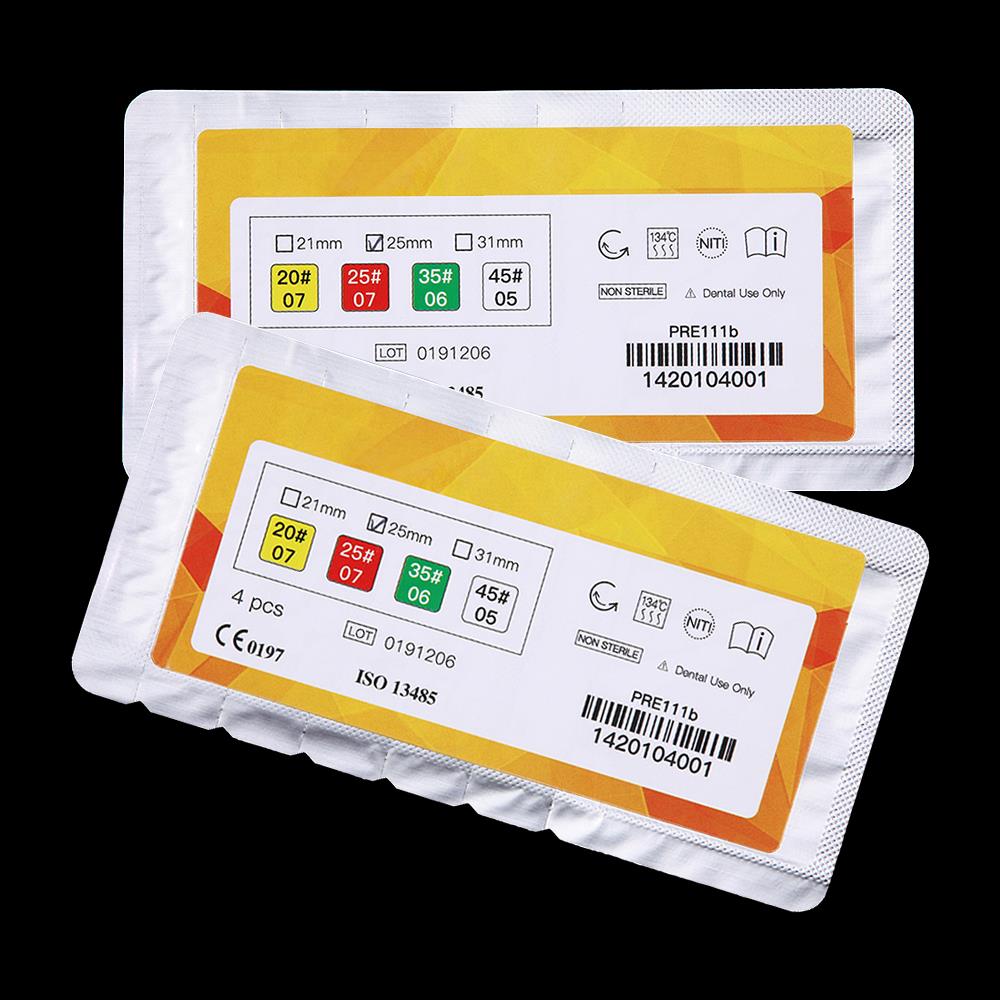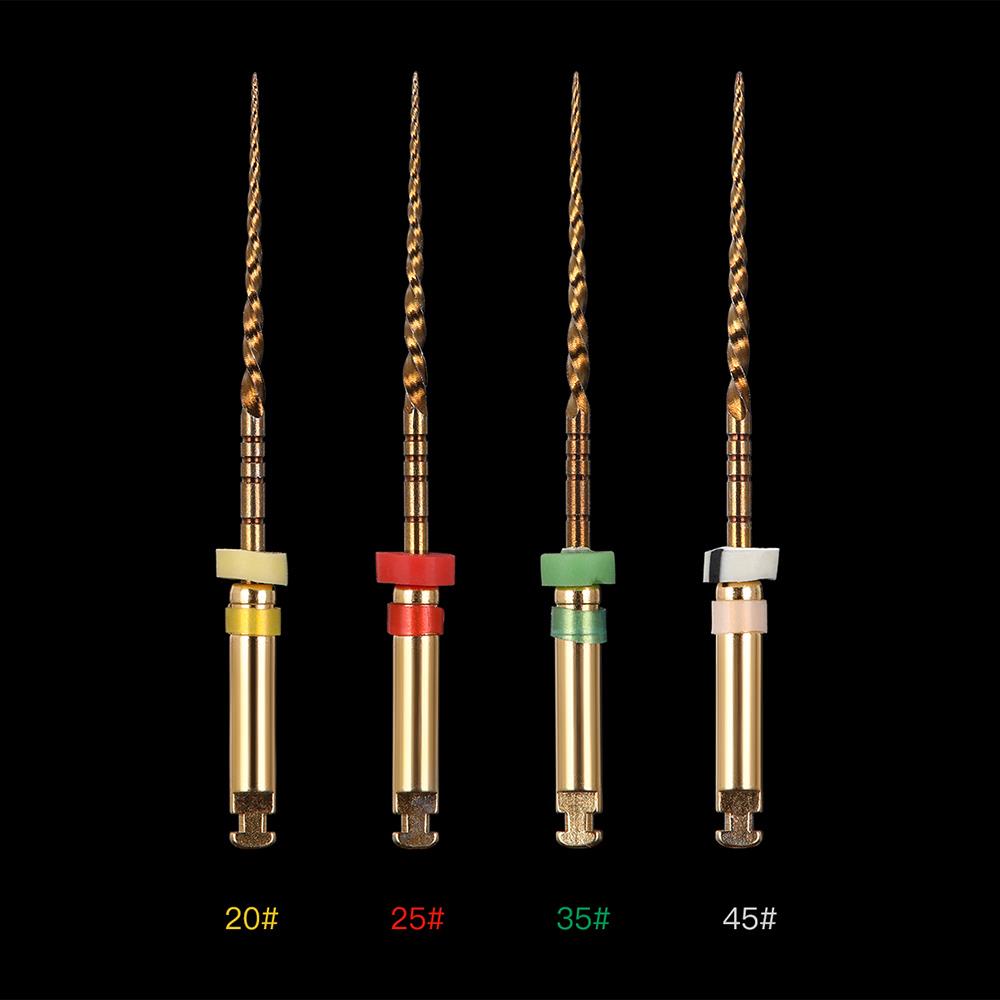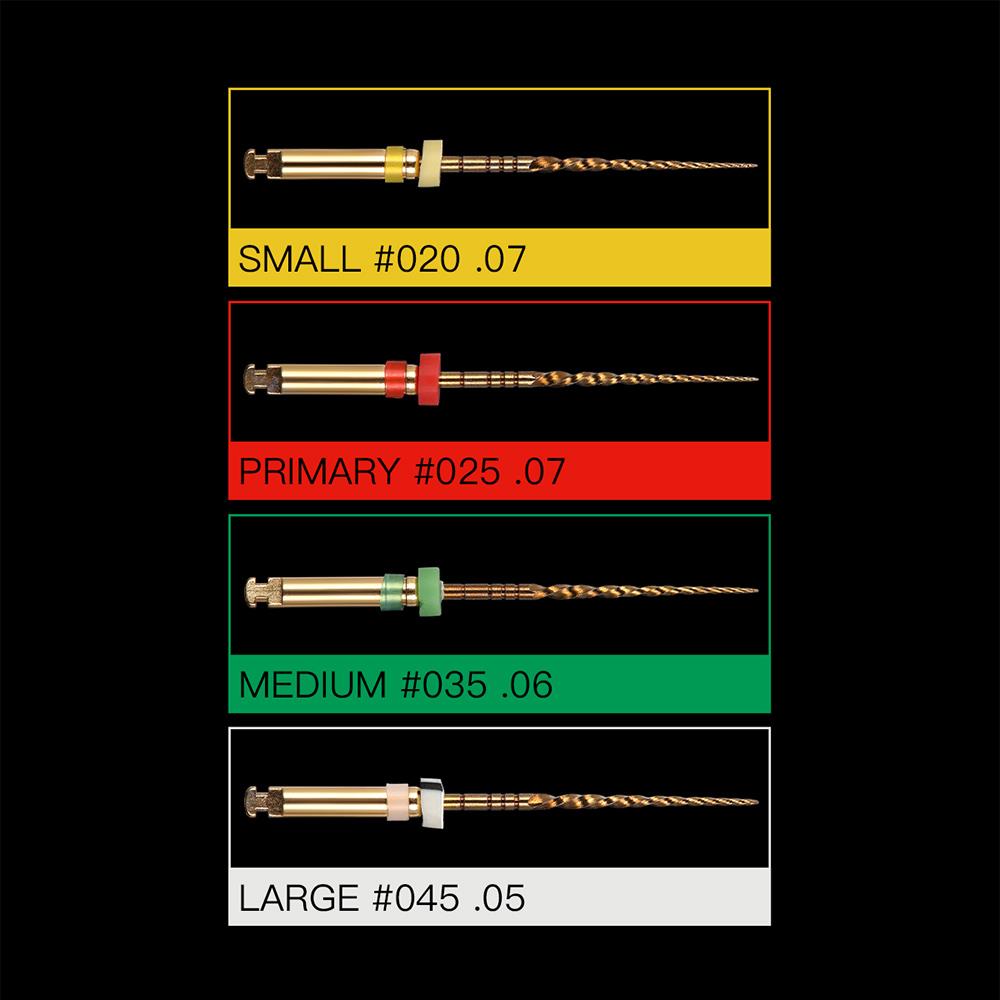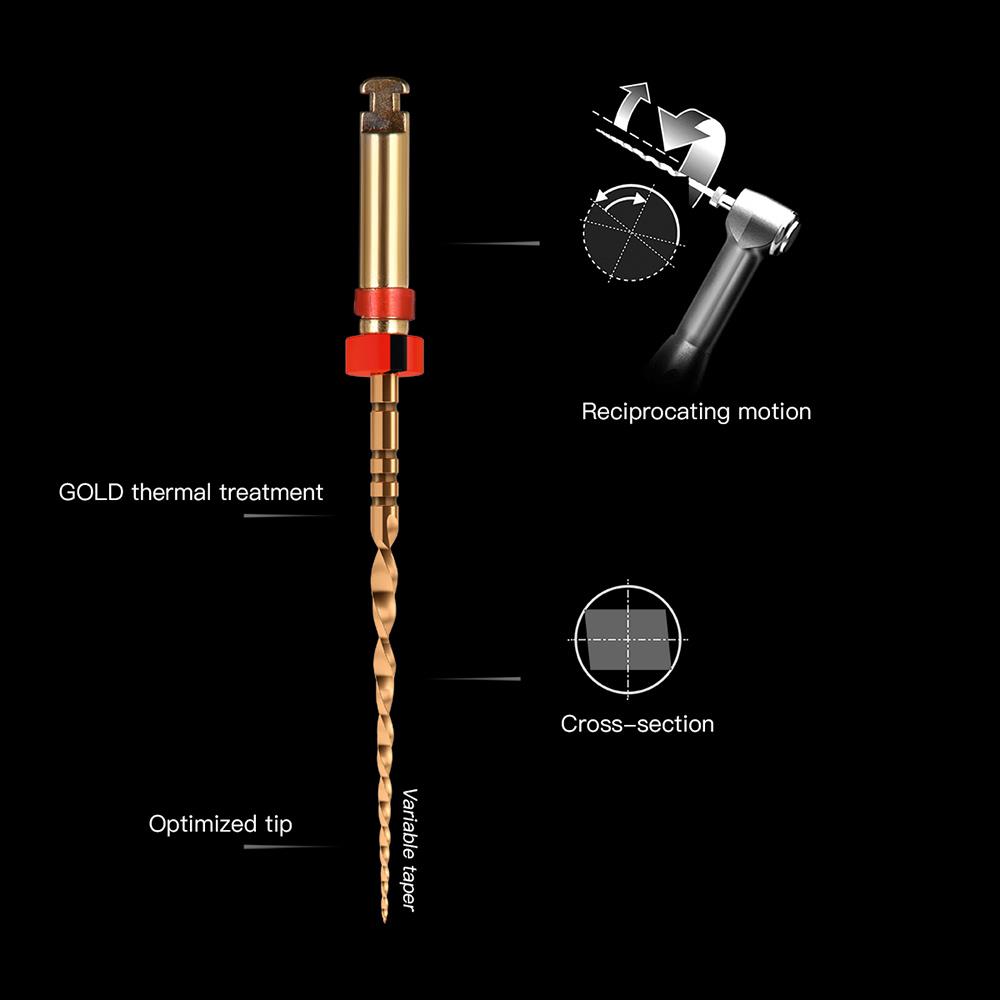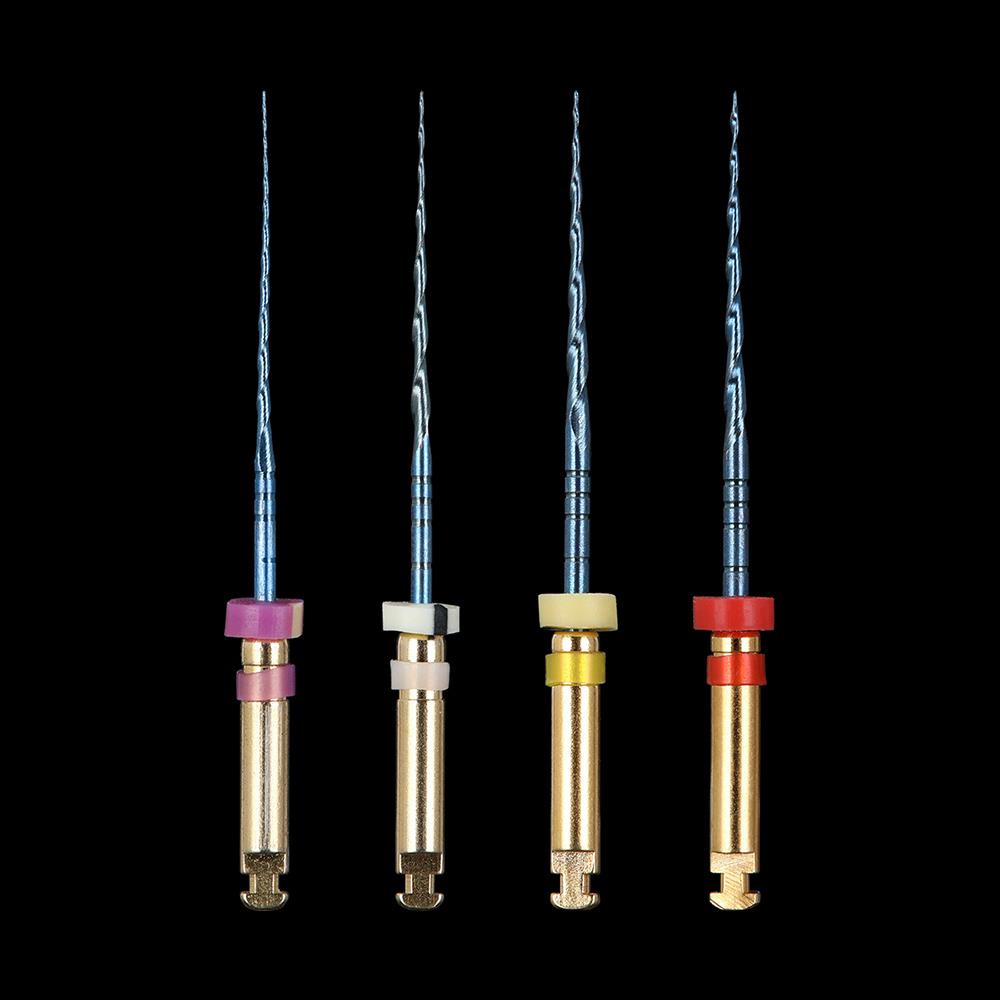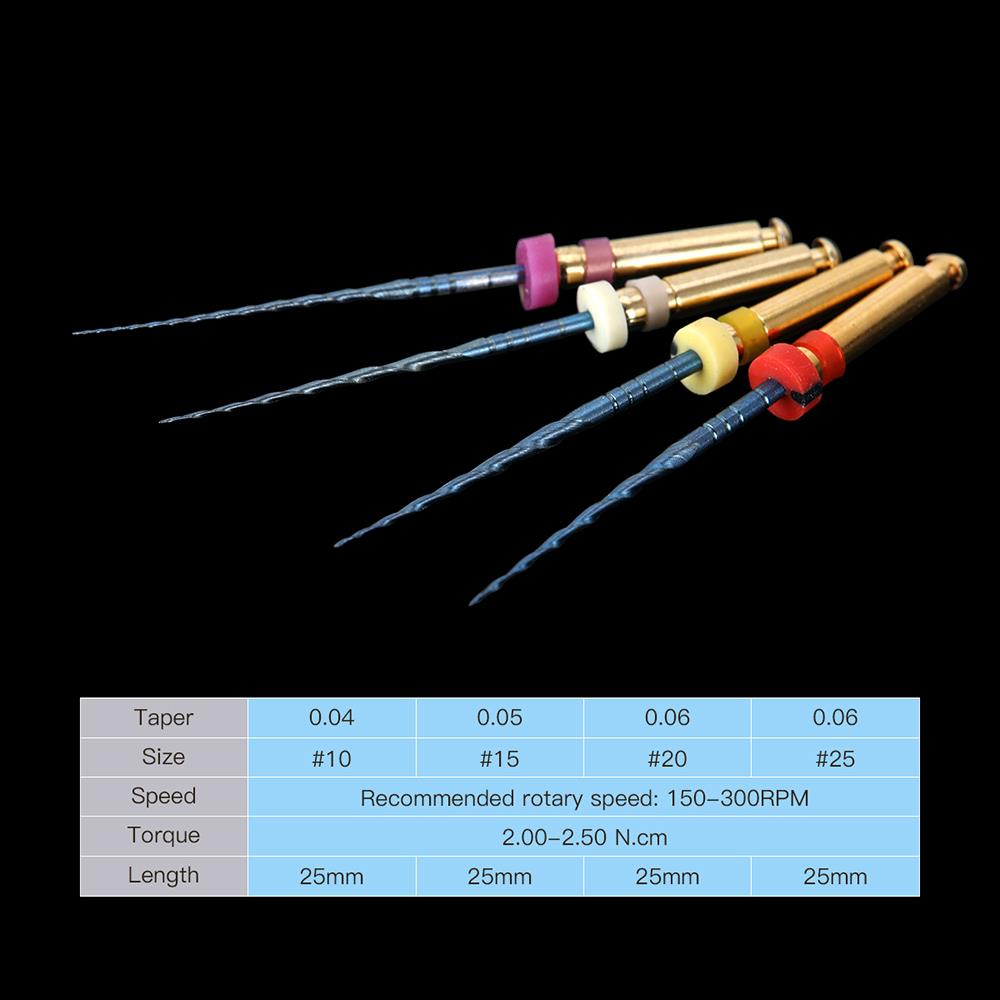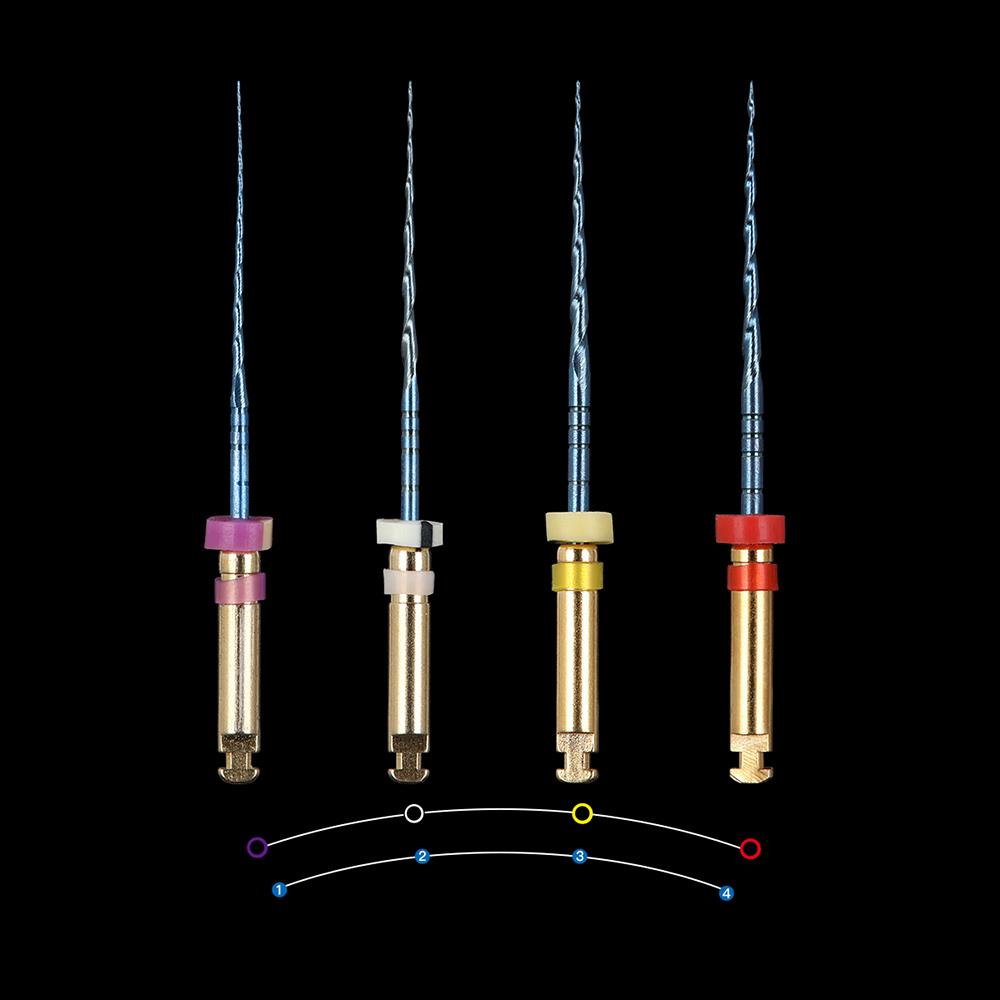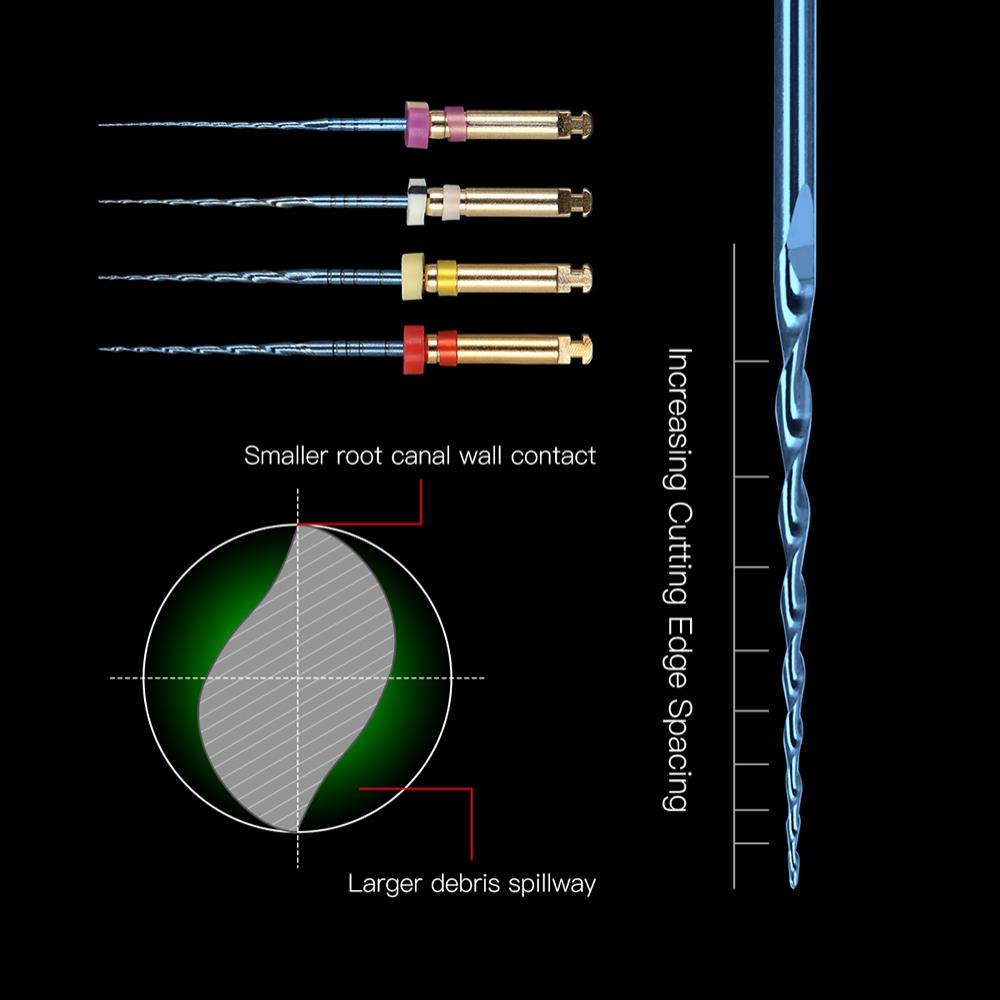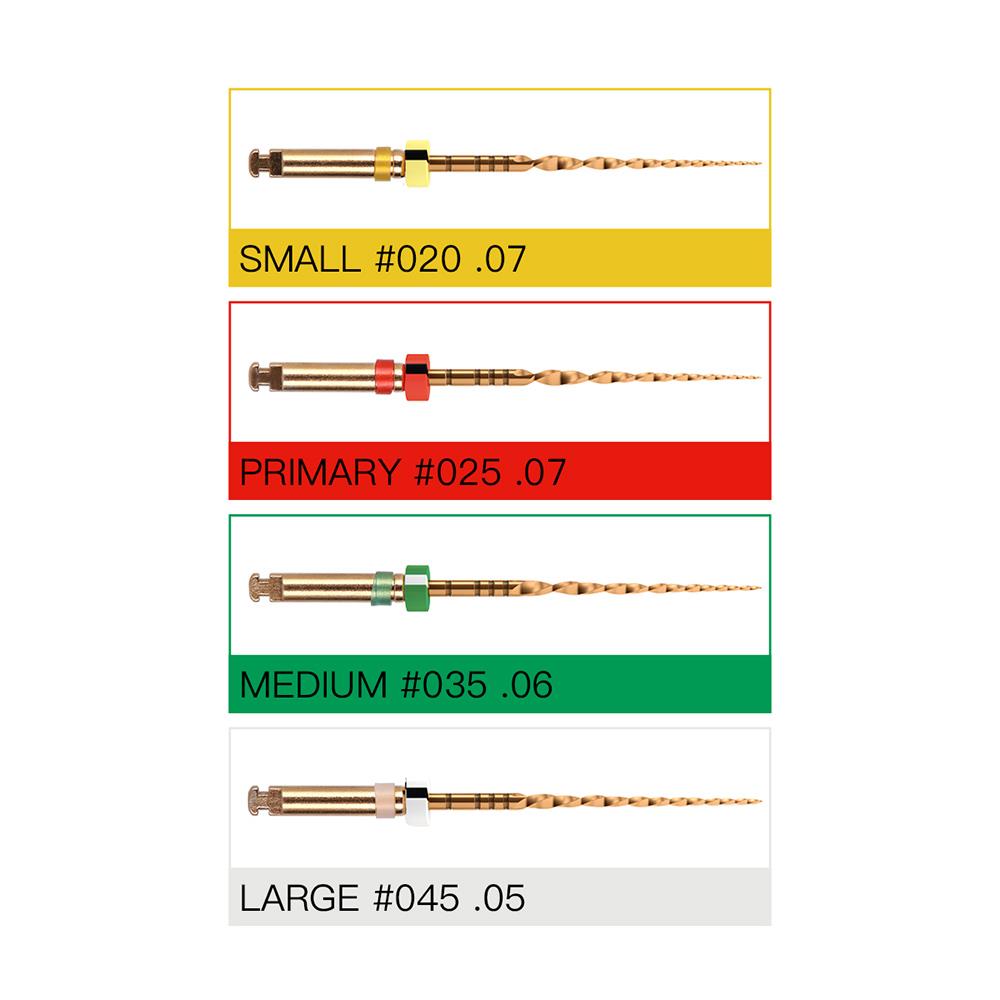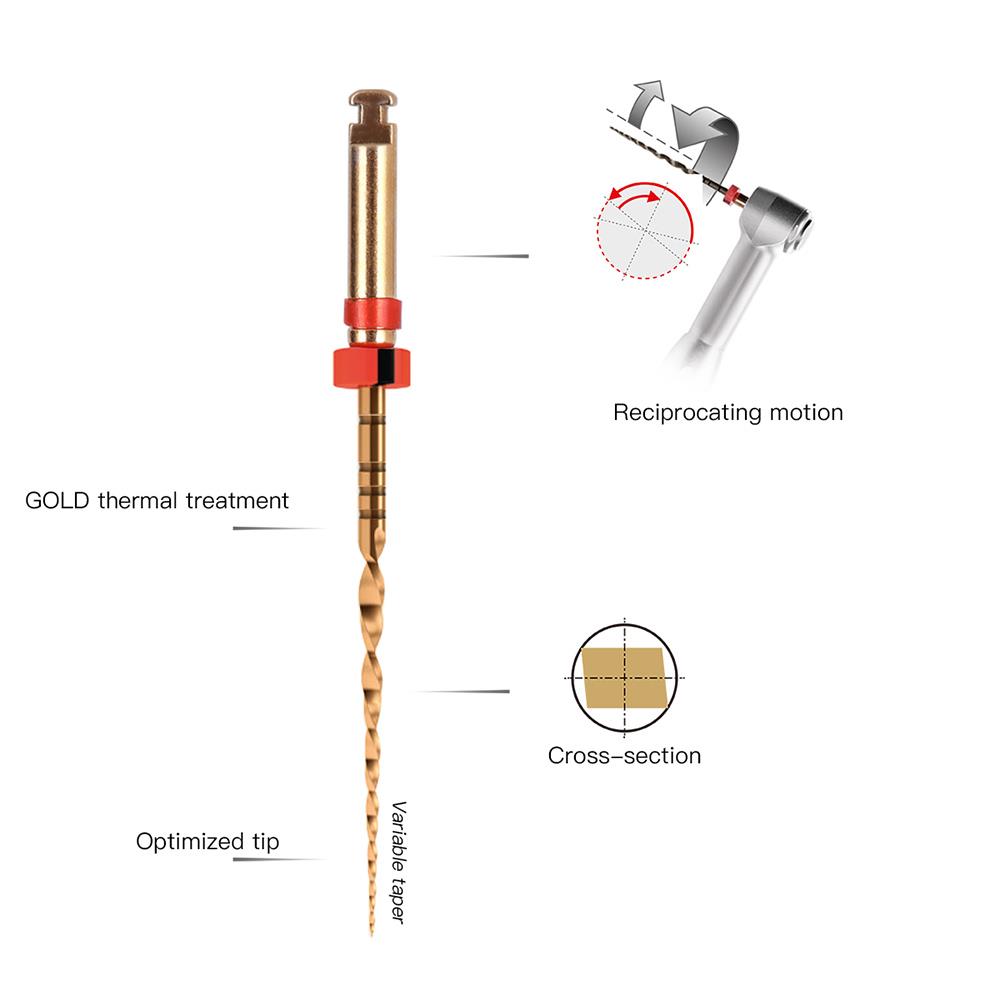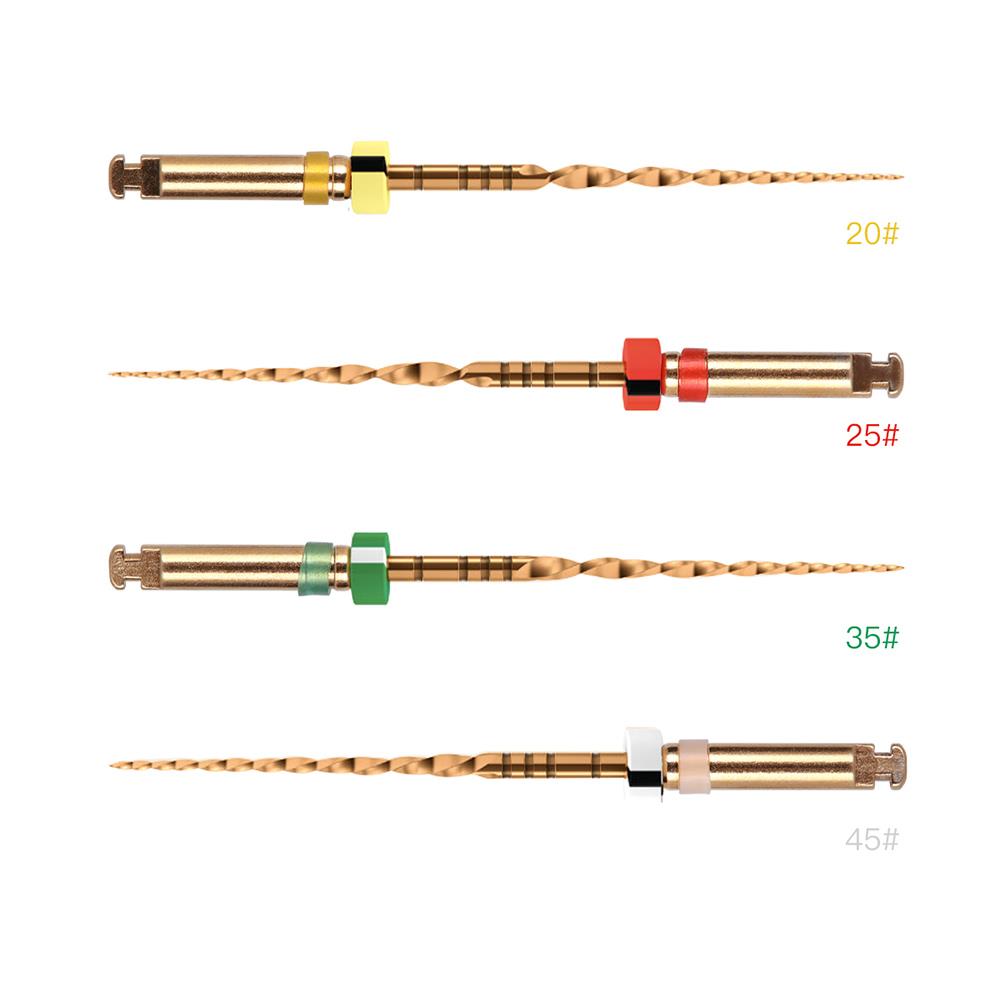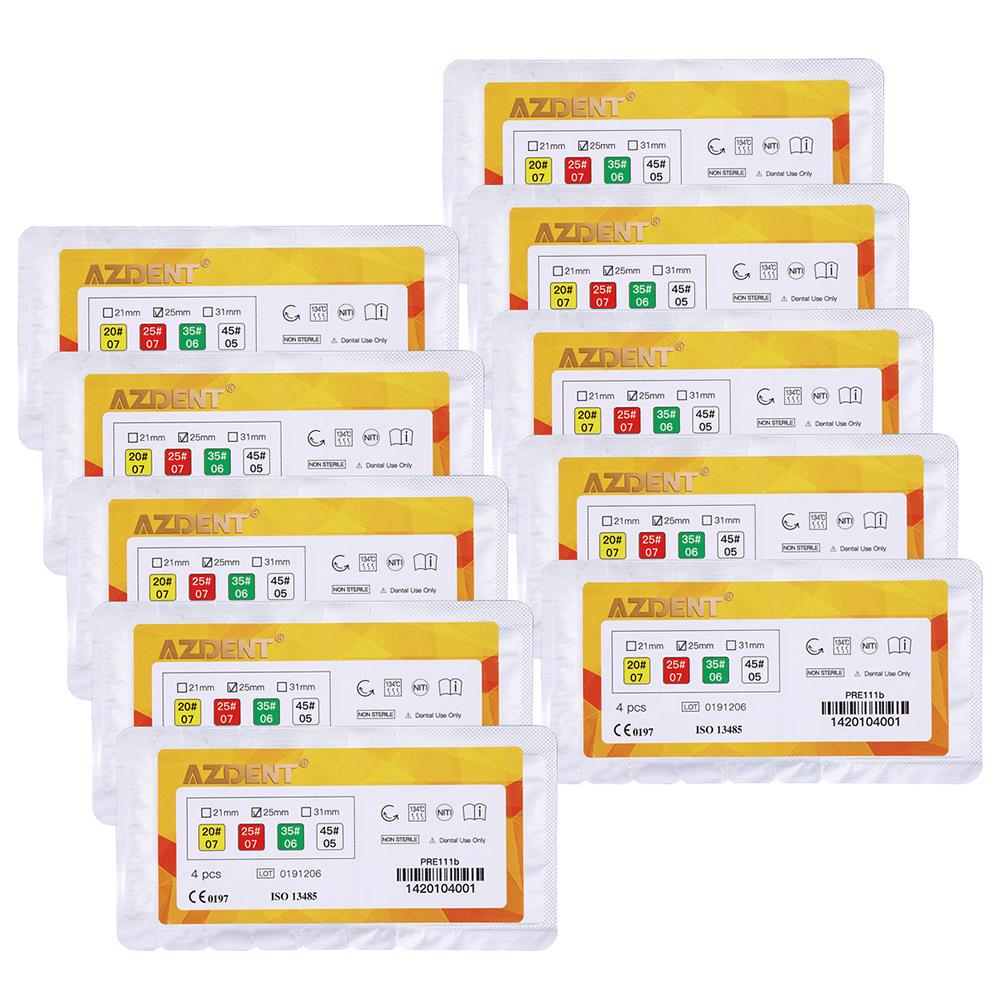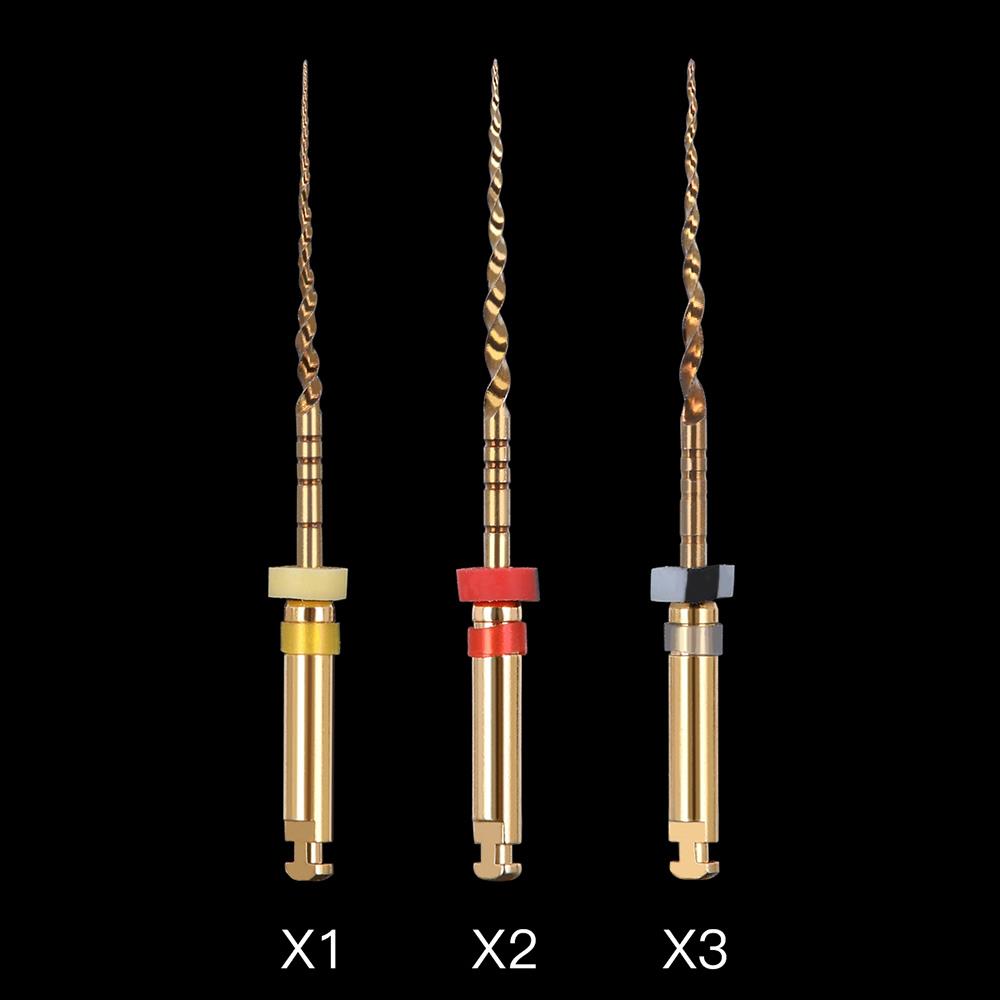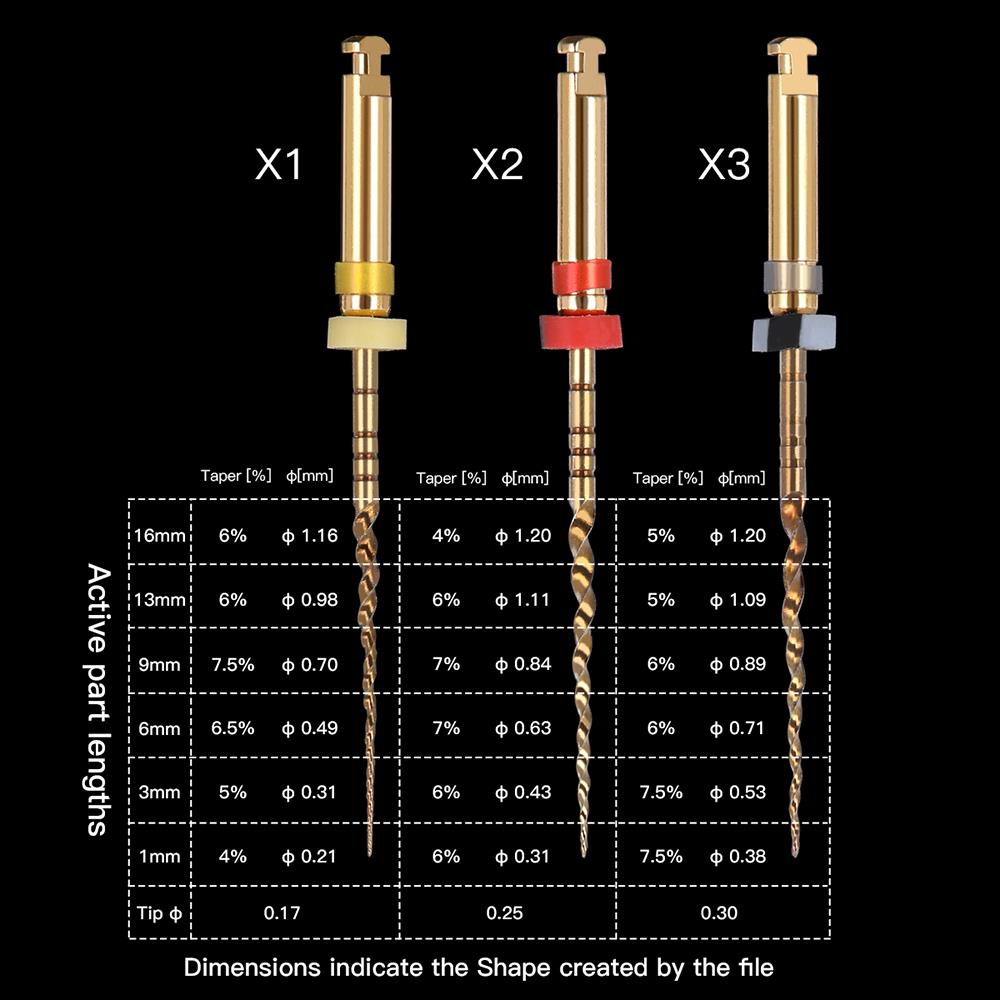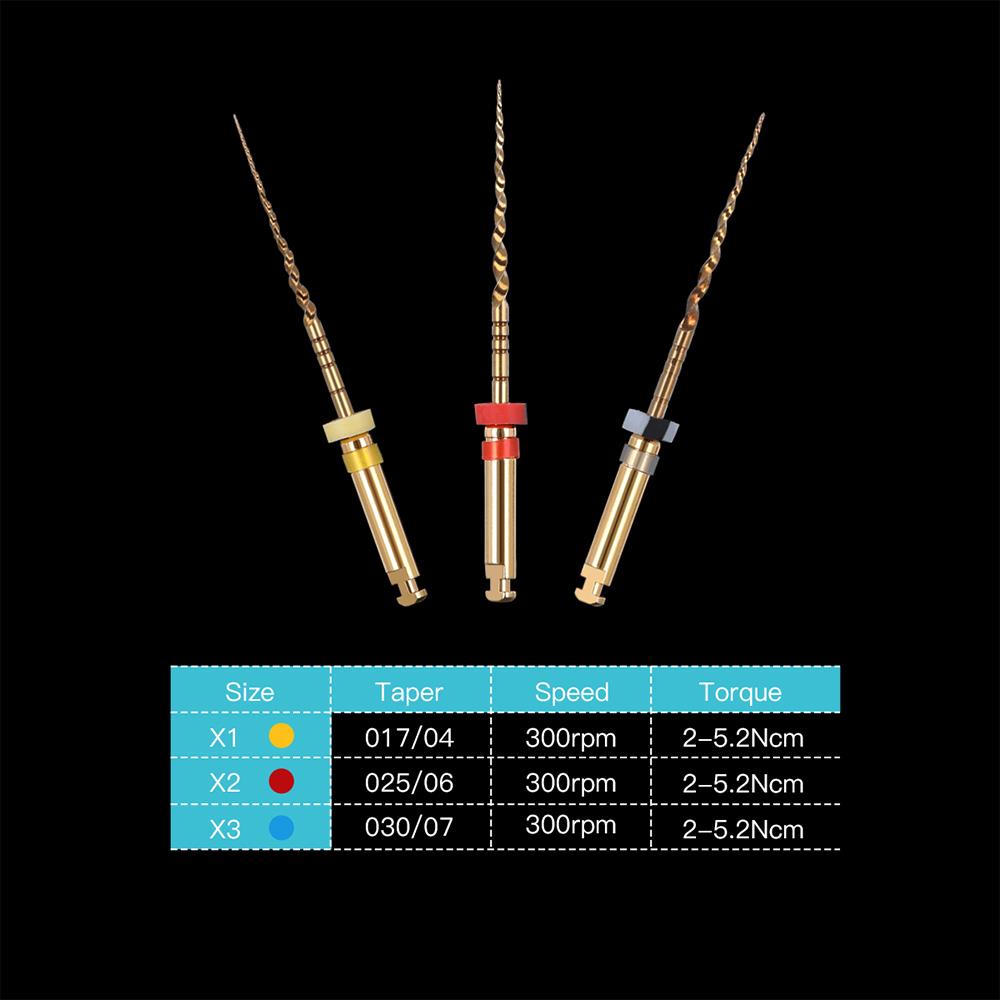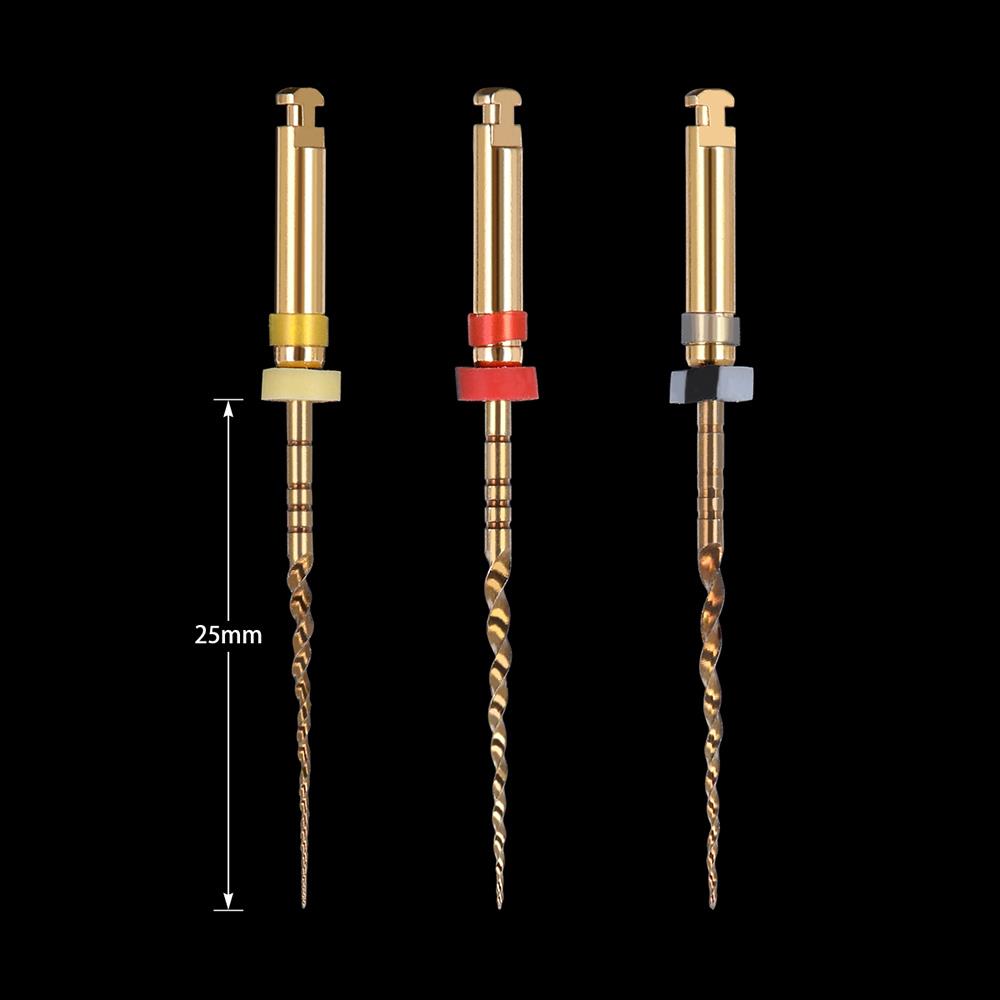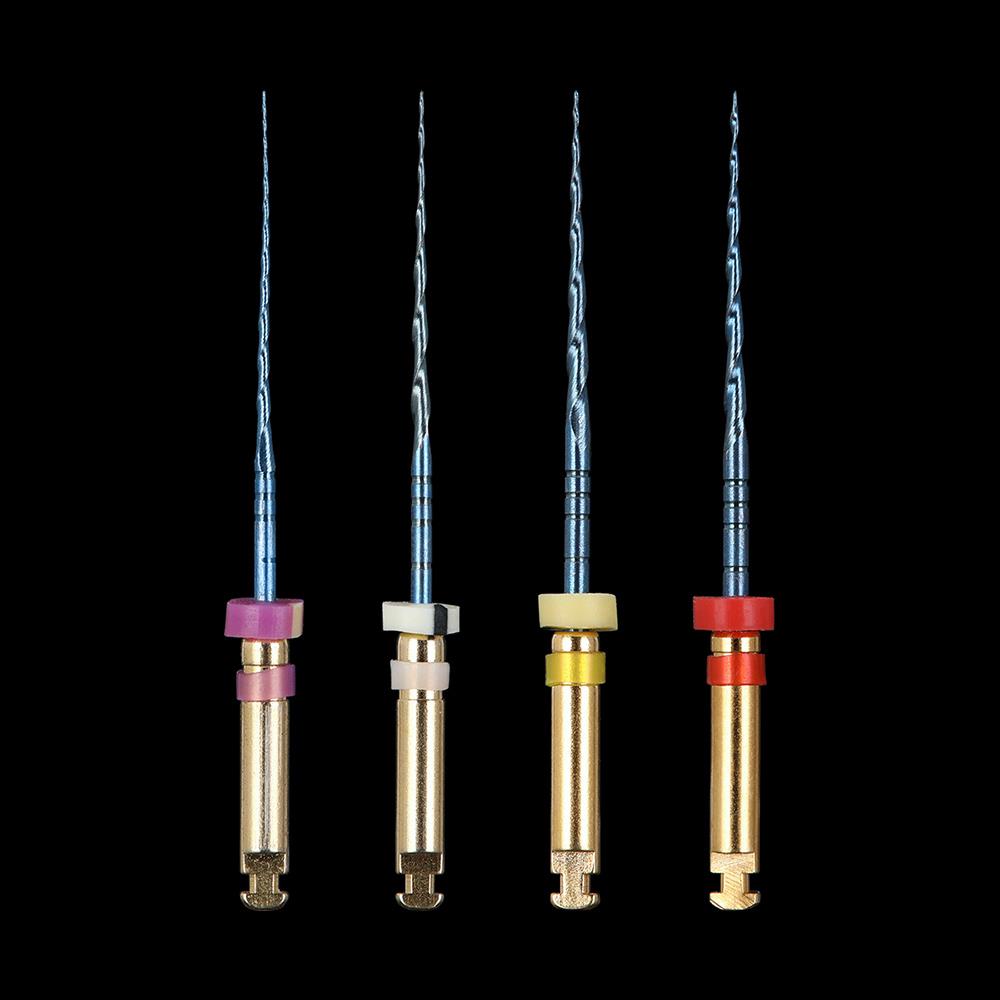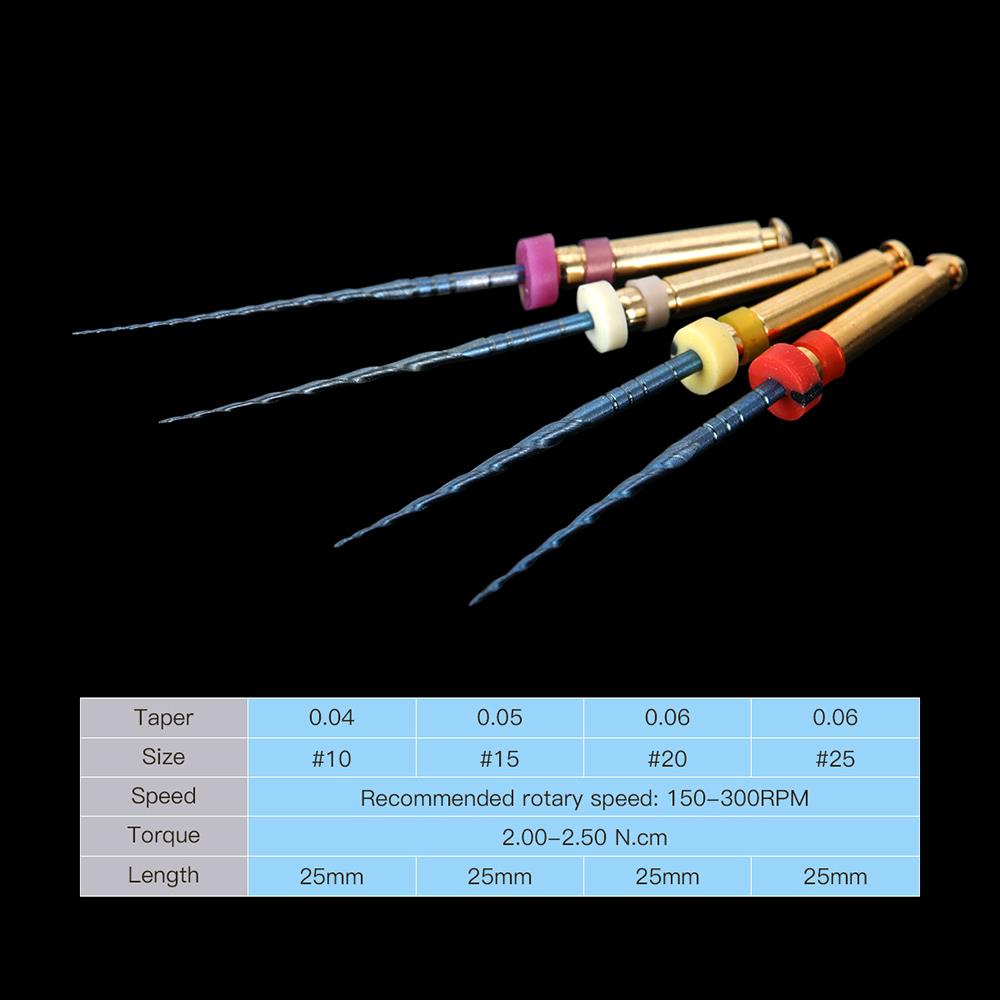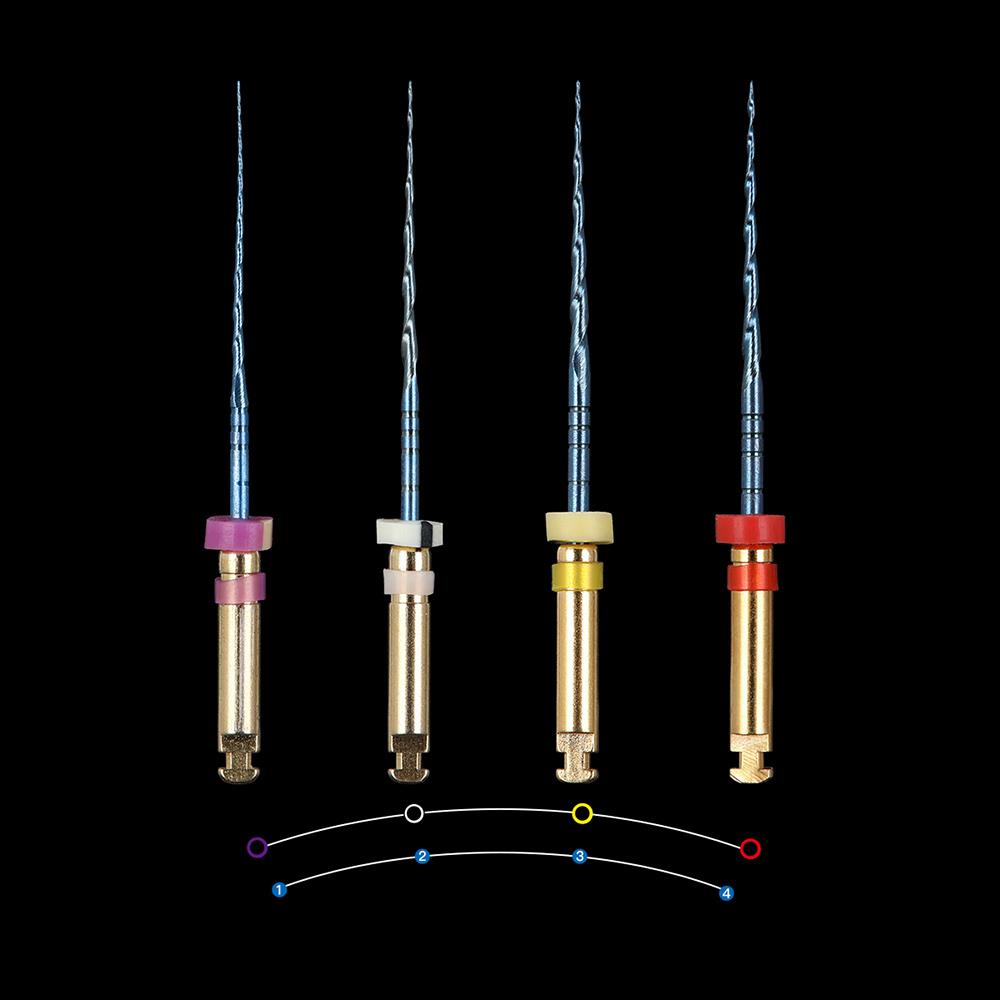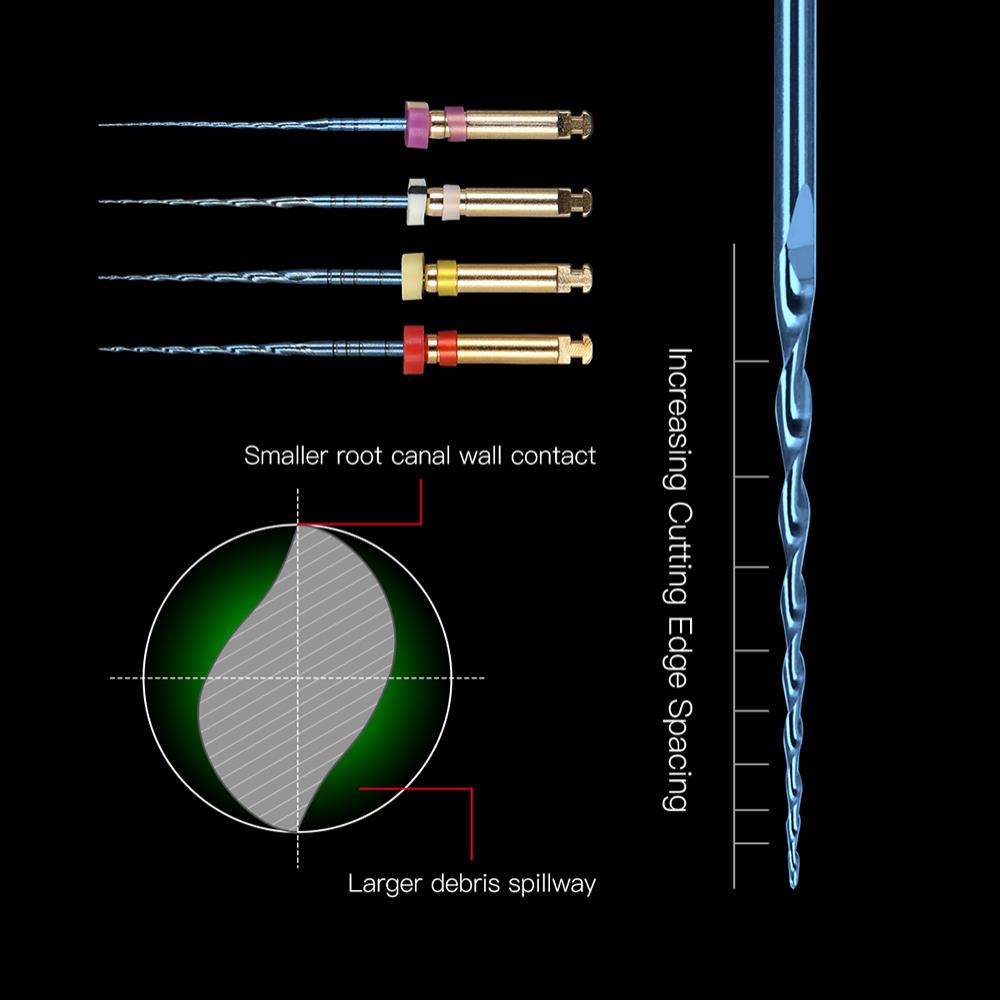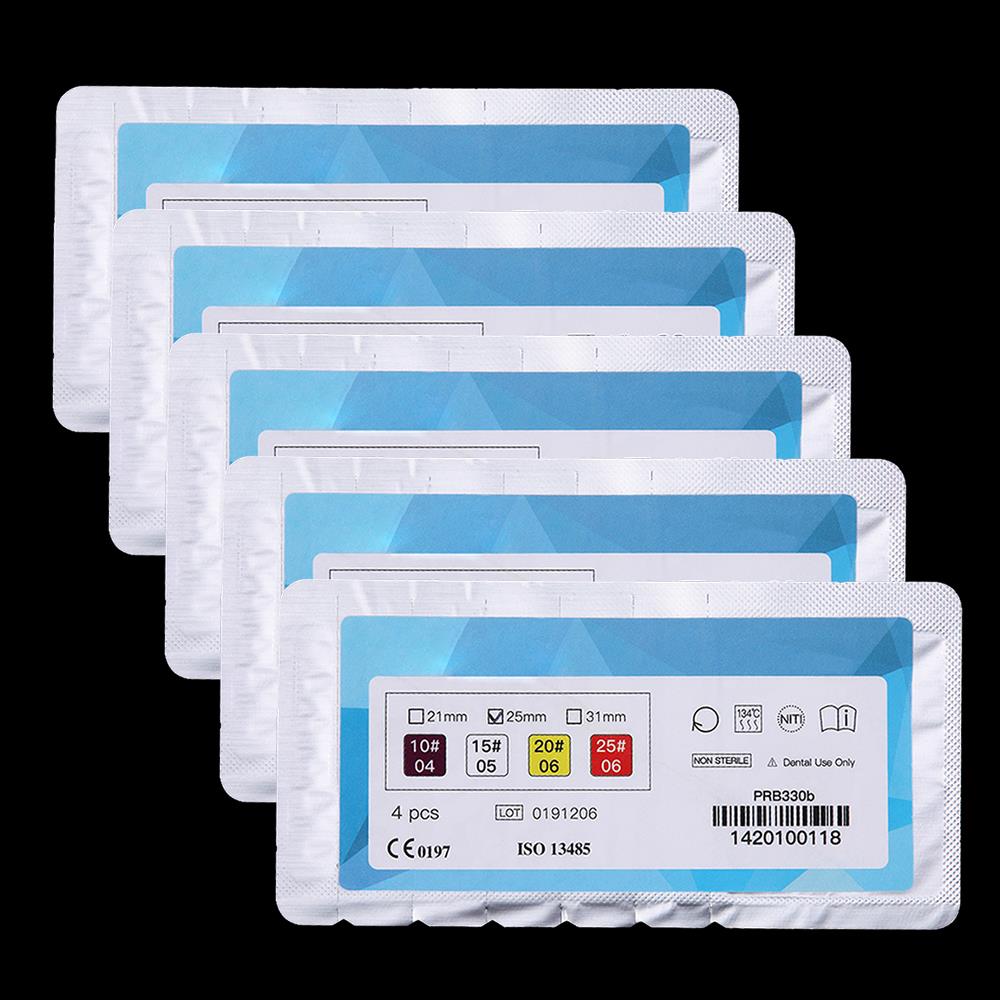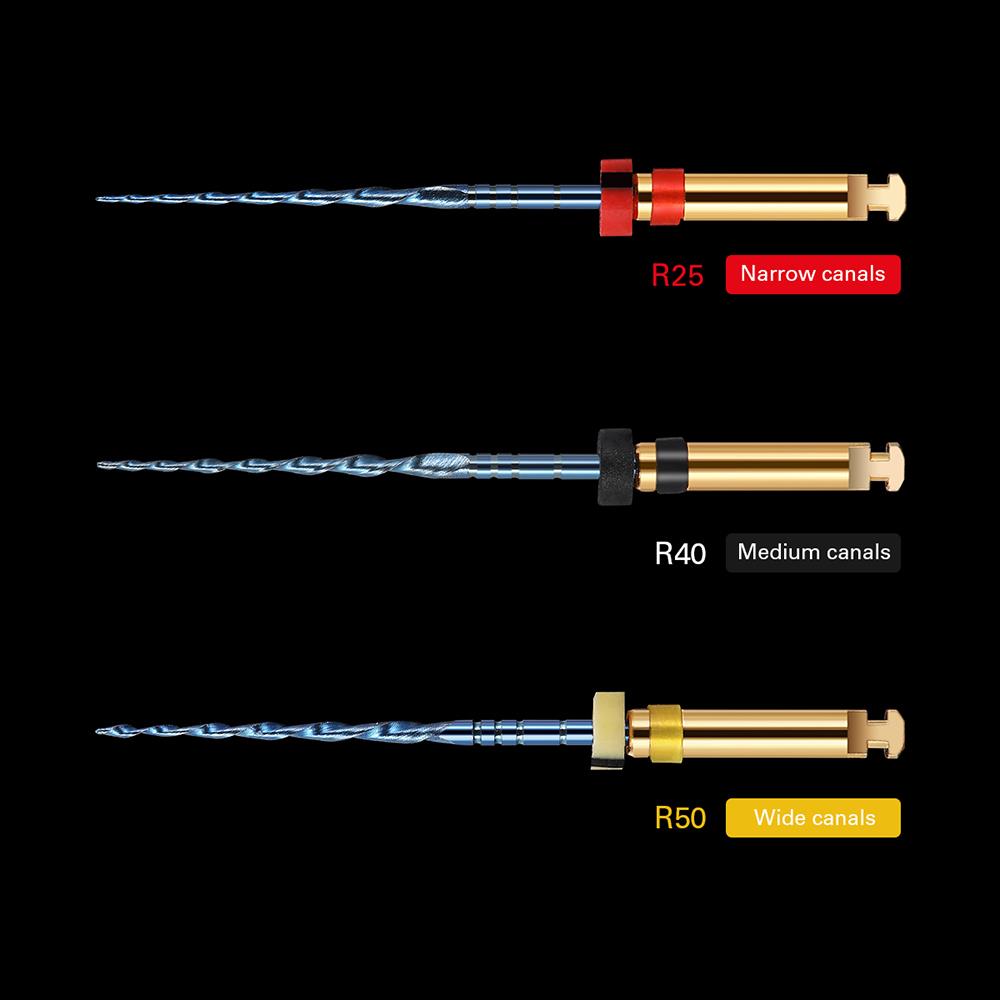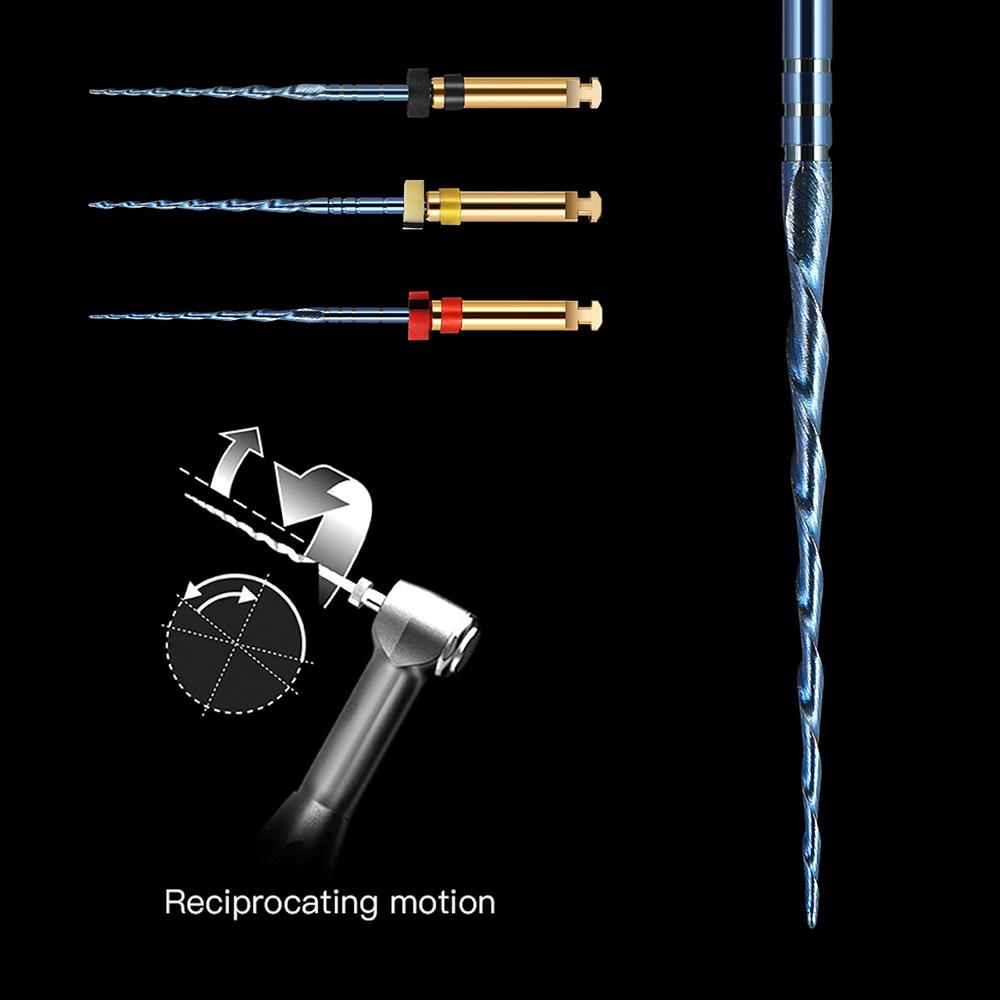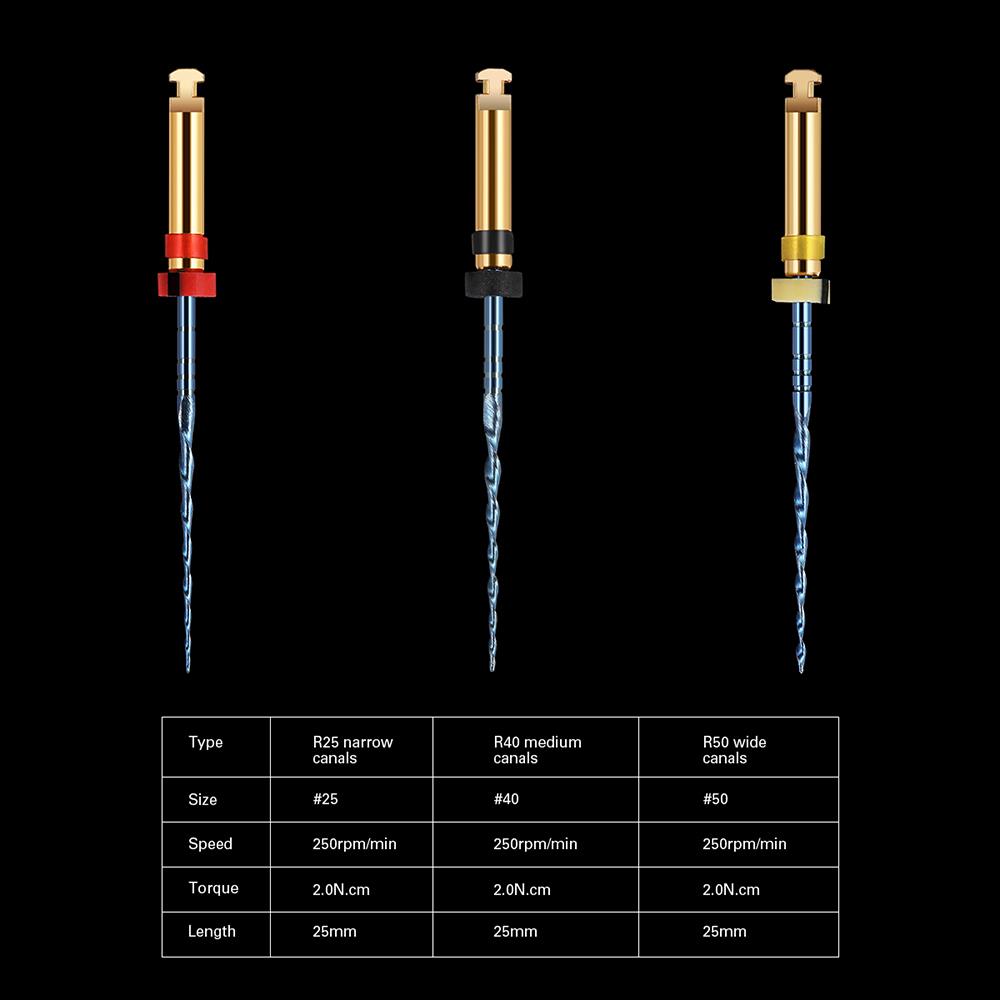 Payment & Security
Your payment information is processed securely. We do not store credit card details nor have access to your credit card information.