Roll over image to zoom in
Description
Features:
1, Hard, wear-resistant
2, Cannot afford sand
3, The same type of bur color speciation of the unified
4, Model is complete
5, 5 per edition
6, Aluminum foils packing, easy to use and health
7, Use multi-layer imported diamond plating process
TF means Taper Flat End          
TR means Taper Round End
TC means Taper Conical End    
FO means Flame Ogival End 
SF means Straight Flat End       
SO means straight Ogival End 
EX means SPecial shape        
BR means ball Round.
BC means Ball collar Type         
DI means Double Inverted Cone.
SI means Single inverted Cone  
WR means wheel Round Edge
CR means inlay preparation     
CD means Childern's dentistry. 
S means short shank            
SS means super short shank
Each Box has 5 burs of the same type,  so 5pcs = 1 Boxes. 

We only have 42 types of BURS as the following shows. No other types.

 so please leave us a message of the burs' Model and Quantity you need!  !!

For example: TF-11 1 boxes, BR-31 1 boxes and TF-13C 1 boxes.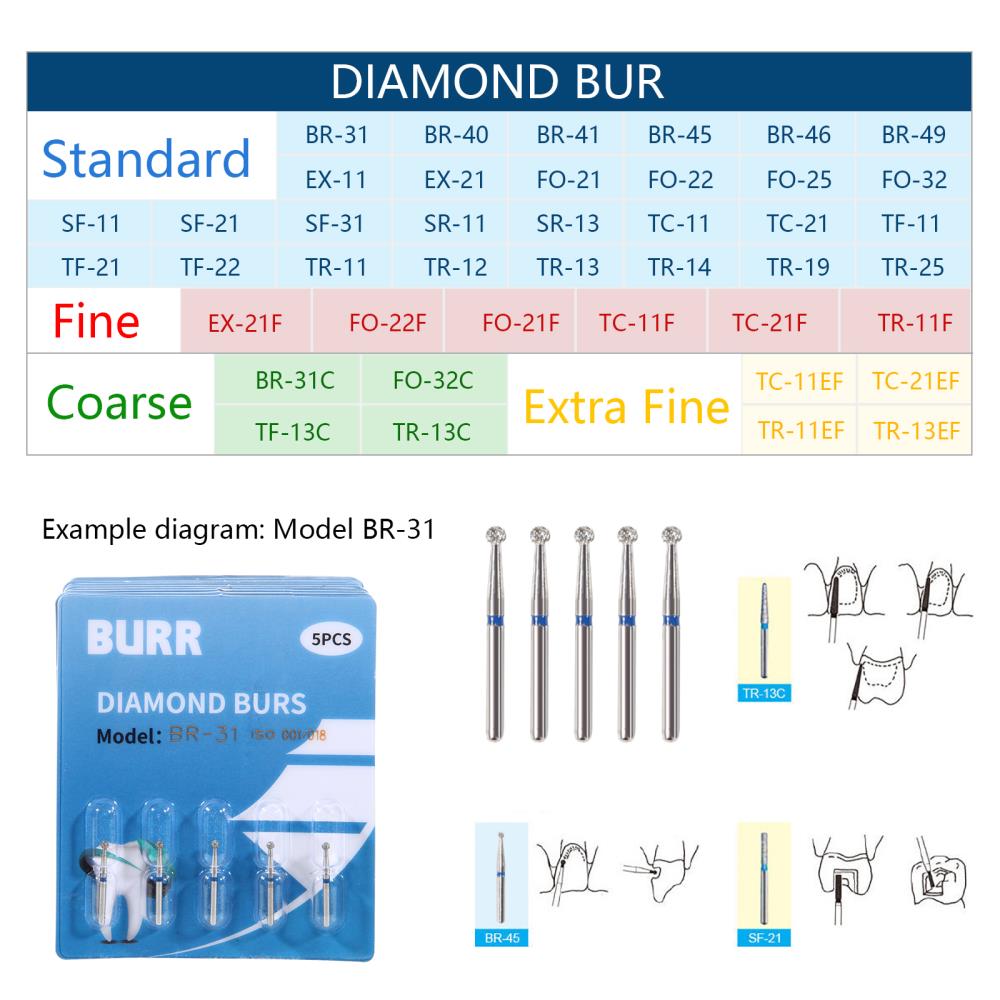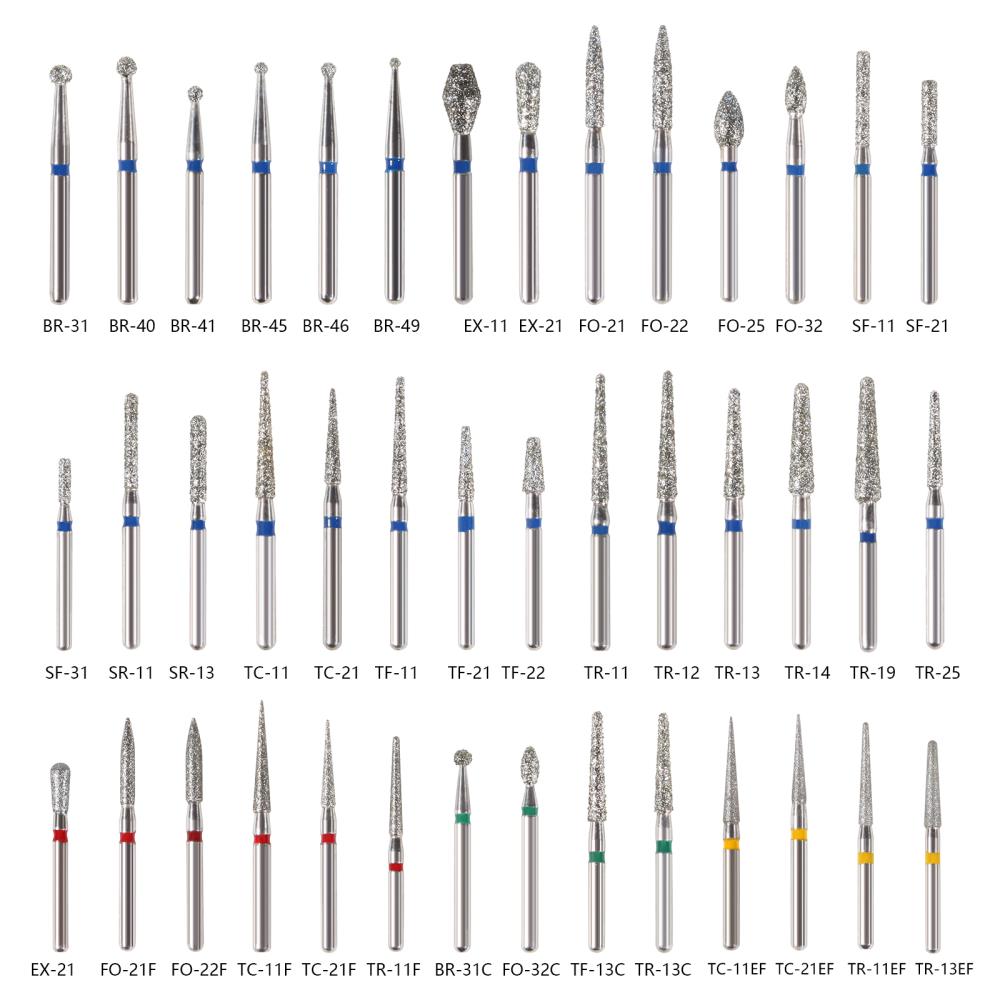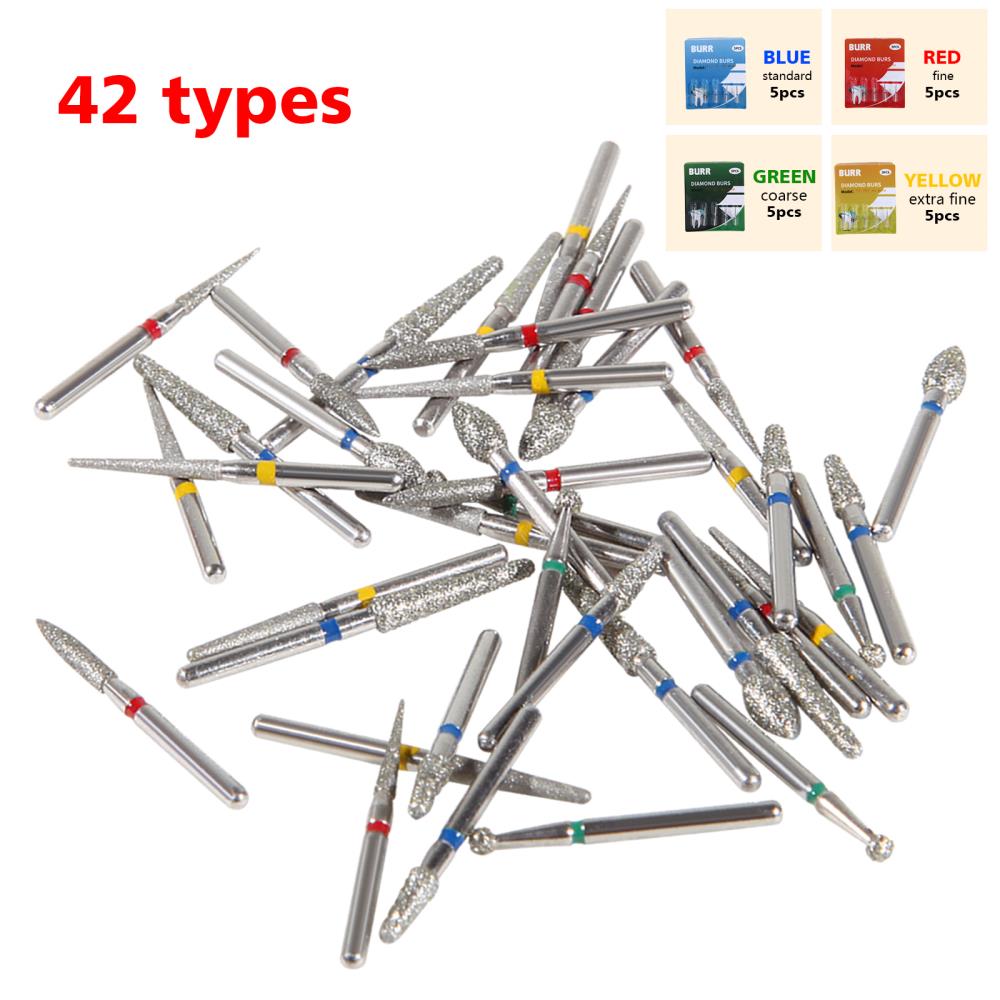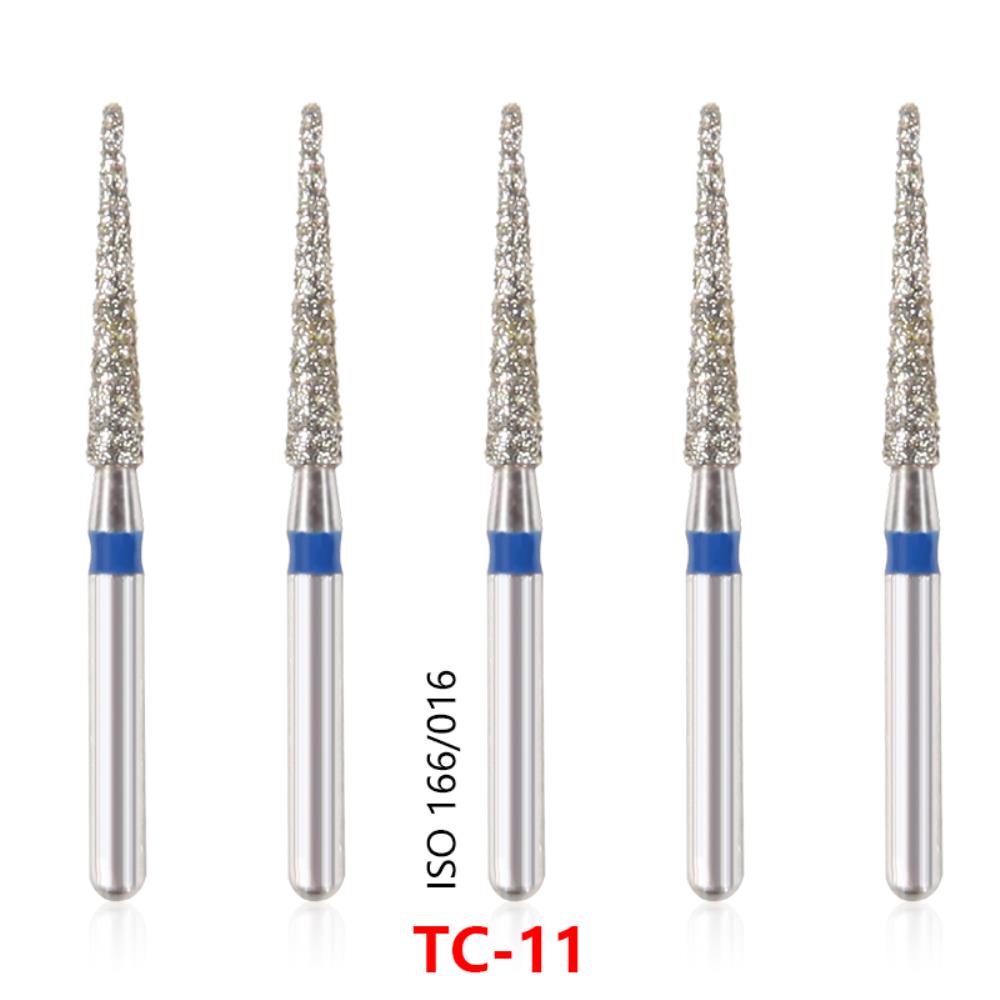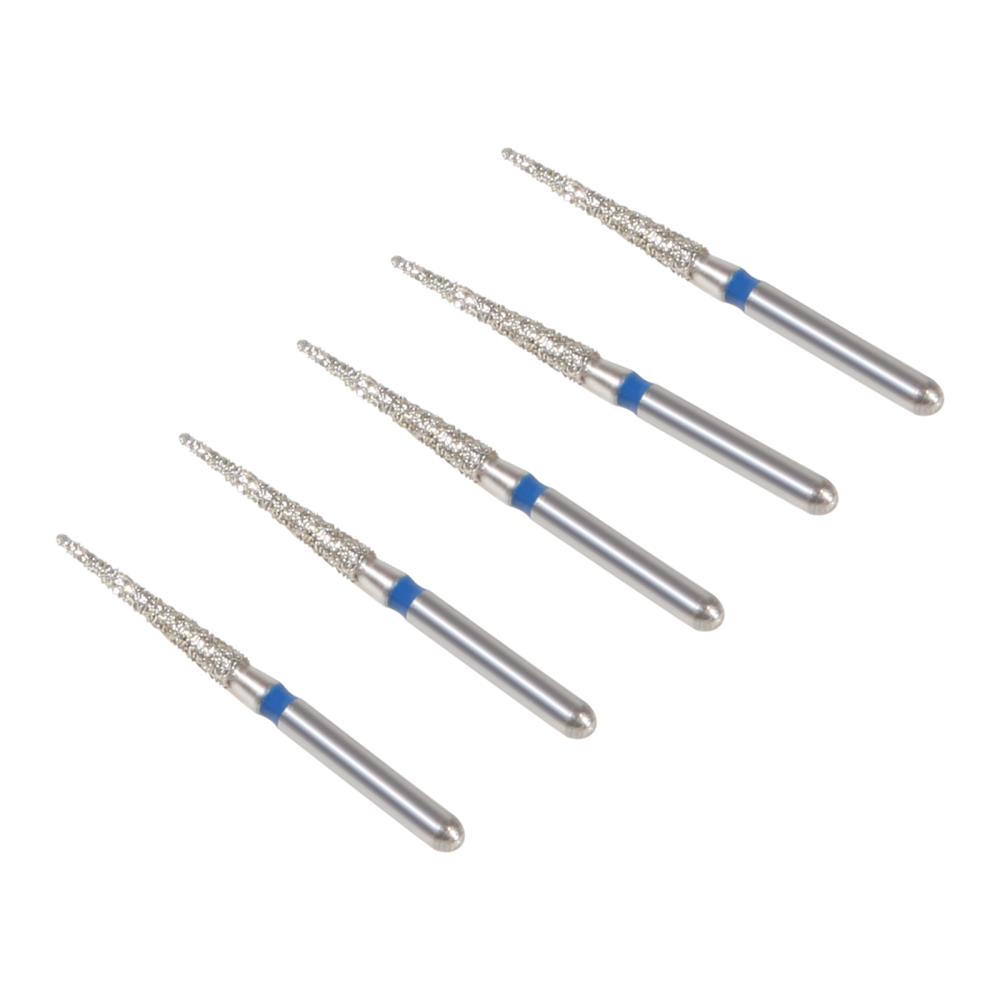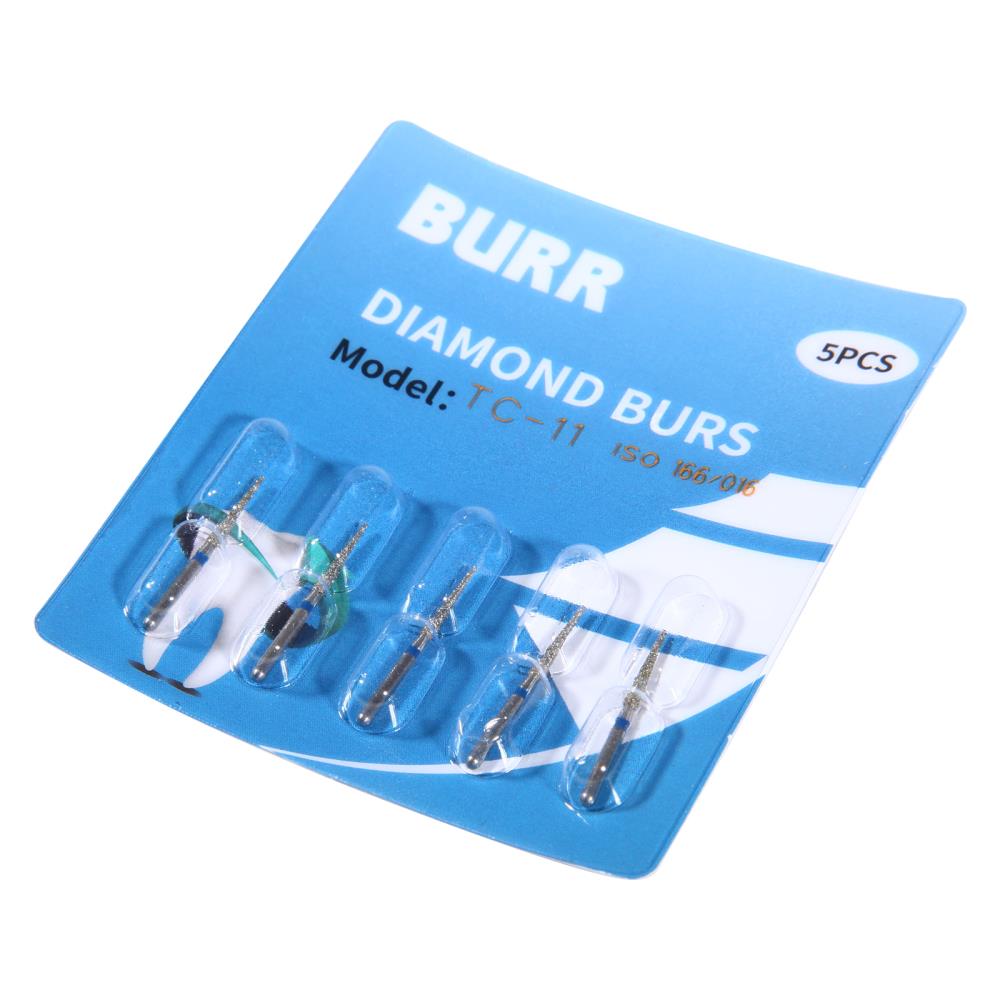 Payment & Security
Your payment information is processed securely. We do not store credit card details nor have access to your credit card information.